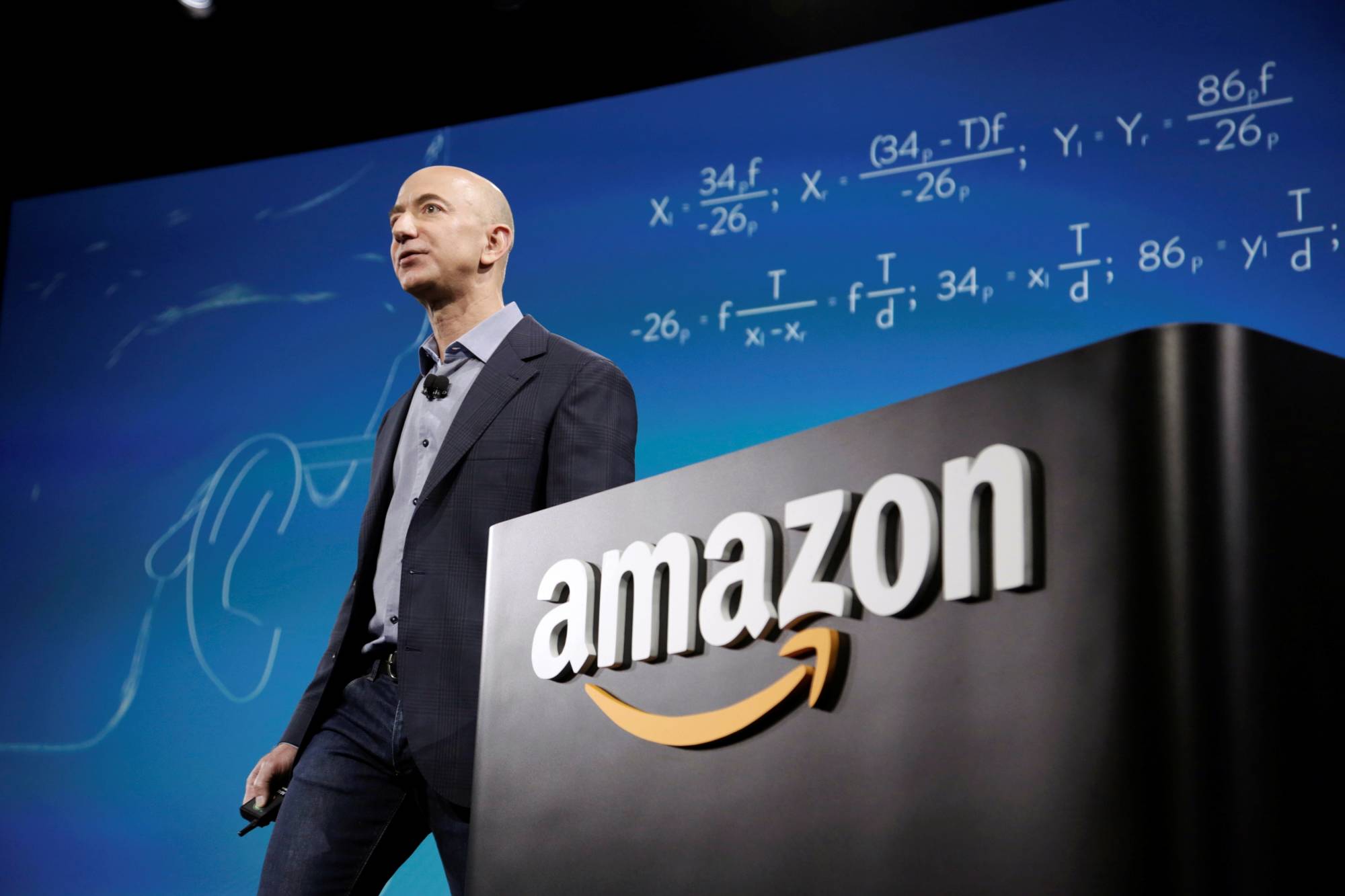 Jeff Bezos, the world's richest man, will be stepping down as CEO of Amazon during the third quarter, it was announced on Tuesday by the e-commerce giant.
It comes as a surprise following on from Amazon's 67% stock rise with the coronavirus pandemic influencing a massive shift in the retail sector.
Bezos will be leaving the role, moving to the executive chair position of Amazon's board with Amazon Web Services chief, Andy Jassy succeeding the 57-year-old, the company stated.
Bezos issued a letter to employees on Tuesday, saying that his plans were to focus on the "the Day 1 Fund, the Bezos Earth Fund, Blue Origin, The Washington Post, and my other passions."
Amazon had recently reported sales of $125.5bn [€104.4bn] in the fourth quarter, it was company history being the first time they had recorded $100bn [€83.2bn] in revenue in a single quarter, and profits of $7.2bn [€5.9bn], more than double the previous year.
According to Forbes, Bezos is worth $196.4bn [€163.3bn], with his 11.1% stake in Amazon being influential in his worth – the stake alone is worth more than $1.6tn [€1.3tn] as of Tuesday.
The foundation of Amazon and Bezos's empire first started in his Seattle garage in 1994 as a company that would change the e-commerce dynamic as an online bookseller. 30 years on, Amazon provide services in cloud storage, video streaming, groceries and more.
In 2019, Bezos agreed to give his wife of 25 years, MacKenzie Scott, a quarter of his Amazon stake in their high-profile divorce. Bezos has also been passionate in tackling climate change, through his initiative the 'Bezos Earth Fund', where he pledged $10bn [€8.3bn] in February 2020 – almost 10% of his net worth at the time.
"If you do it right, a few years after a surprising invention, the new thing has become normal. People yawn," Bezos said in a statement.
"That yawn is the greatest compliment an inventor can receive. When you look at our financial results, what you're actually seeing are the long-run cumulative results of invention. Right now I see Amazon at its most inventive ever, making it an optimal time for this transition."
Source: Forbes