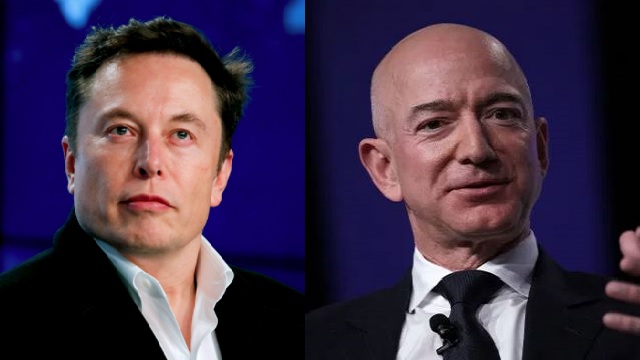 Jeff Bezos has taken back his throne as the world's richest man, replacing Elon Musk, who had surpassed the Amazon founder in January.
The two have been going toe-to-toe for the title after Musk's Tesla stock decreased by more than 2.4% to $796 [€660] per share on Tuesday. At the top of the world's billionaires list, Bezos' current net worth is valued at $191 billion [€158.5bn], edging Musk at $190 billion [€157.7bn].
A rise in Tesla's stock price over the last 12 months has seen Musk's net worth grow significantly. Whilst Bezos' wealth has remained consistently stable, Musk's has increased by $20.5 billion [€17bn] in 2021 alone.
Bezos recently announced that he plans to step down from CEO of Amazon later this year where he wants to focus on other projects including his space travel company and The Washington Post with his statement reading as quoted by Complex:
"As much as I still tap dance into the office, I'm excited about this transition. Millions of customers depend on us for our services, and more than a million employees depend on us for their livelihoods. Being the CEO of Amazon is a deep responsibility, and it's consuming. When you have a responsibility like that, it's hard to put attention on anything else," he said in a statement announcing his departure. "As Exec Chair I will stay engaged in important Amazon initiatives but also have the time and energy I need to focus on the Day 1 Fund, the Bezos Earth Fund, Blue Origin, The Washington Post, and my other passions." 
Source: Complex