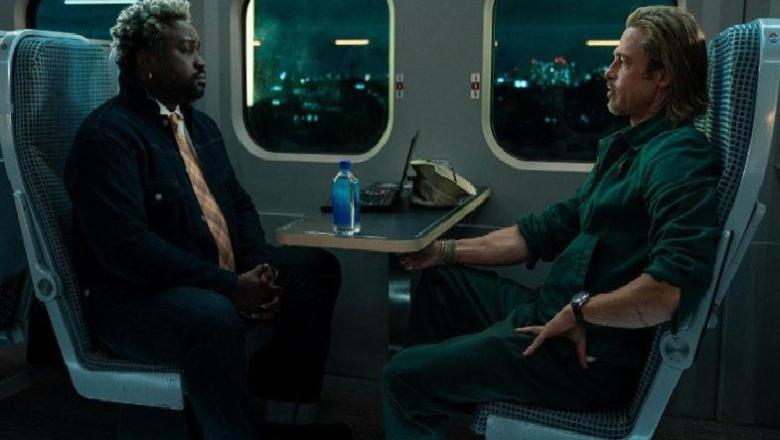 Brad Pitt hasn't appeared in an action film in a long time, but in the first trailer for Bullet Train, he's back and facing off against just about everyone. The new film, directed by John Wick co-director David Leitch — who used to be Pitt's personal stunt double — stars an all-star ensemble of characters who all want to assassinate the Oscar winner from Once Upon a Time in Hollywood. On July 15, the film Bullet Train will be released in cinemas.
Bullet Train follows Lady Bug, a semi-retired professional criminal with a fresh attitude on life, played by Brad Pitt. However, a seemingly easy assignment — stealing a briefcase off a train — devolves into a sham when half of the passengers have identical goals. What follows is a flurry of motion in a little area, all of which looks fantastic.
Along with Pitt, Aaron Taylor-Johnson (Tenet), Zazie Beetz (Joker), Joey King (The Conjuring), Michael Shannon (Knives Out), Brian Tyree Henry (Widows), Hiroyuki Sanada (The Twilight Samurai), Andrew Koji (Warrior), Masi Oka (Heroes), Logan Lerman (Fury), and even rapper Bad Bunny star in Bullet Train.