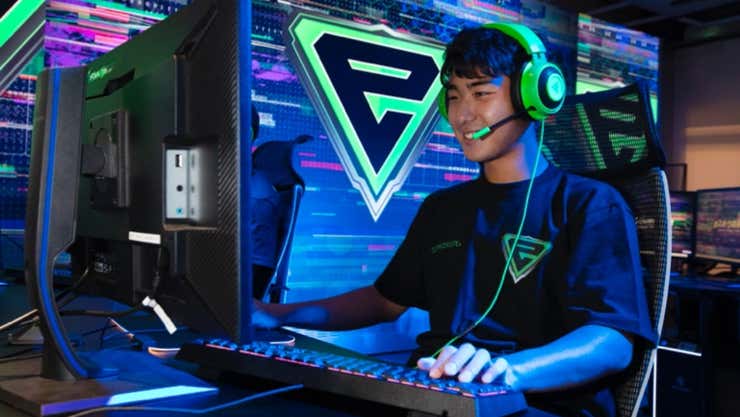 A new sort of speciality institution will open its doors this April, when junior high school students throughout Japan enter high school. In English, it's known as "Esport High School."
NTT's esports team, as well as the esports squad owned by Tokyo Verdy, the Japanese professional soccer team, are both supporting the institution.
The school, which is located in Tokyo's famous Shibuya, is exceedingly stylish on the inside, as one might imagine.
A total of 40 Galleria XA7C-R37 gaming PCs with Intel Core i7-11700 processors and Nvidia GeForce RTX 3070 graphics cards have been installed in the esports high school. While the school's website does not specify which games pupils will play, the genres mentioned are what you'd expect: first-person shooter, third-person shooter, real-time strategy, and multiplayer online battle arena.
The instructors are esports gamers and industry professionals who will share their knowledge with the high school students.
Students will not only learn about video games, but also about the Japanese high school curriculum. For individuals who have struggled with traditional education, there is also a personalized study program—a very welcome choice.
VR maker, game writer, 3DCG designer, game designer, special effects creator, and programmer are among the vocations listed on the high school's website for potential graduates. Some of these options may need additional schooling at a specialised school or university. Streamer and esports pro are two more employment alternatives.
The school will have an open campus in January at its Shibuya site. There's no indication yet on how much Esports High School will cost to students.