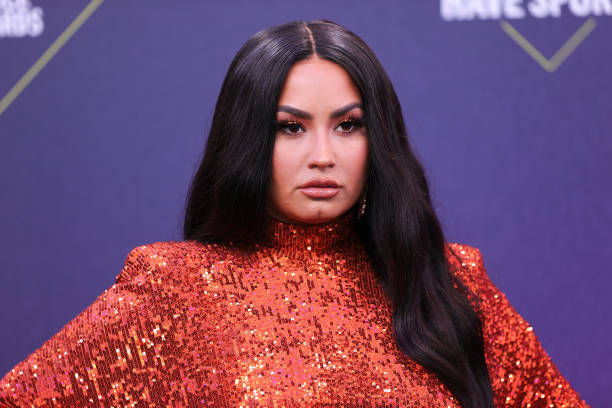 Demi Lovato has provided an honest assessment of her rehab from a heroin overdose in 2018 during an interview with CBS Sunday Morning.
The 28-year-old artist spoke openly about her previous substance abuse as she's now attempting to take back control over her life.
"The doctors told me that I had five to 10 minutes," Lovato told CBS' Tracy Smith as quoted by Billboard.  "Like, if no one had found me, then I wouldn't be here. And I'm grateful that I'm sitting here today."
After appearing on the programme five years ago, Lovato spoke about the improvements she's made in dealing with her substance abuse during this time.
"I was probably 24 when we did the interview, Lovato states. "I'm in recovery for a bunch of things and I had been sober for how many years, but I'm still miserable. For the first time in my life, I had to essentially die to wake up."
The former Disney star's interview with CBS Sunday Morning will be televised at 9am on 21st March local time prior to her upcoming four-part docuseries titled Demi Lovato: Dancing With the Devil, which premieres on YouTube on 23rd March.
The docuseries reveals Lovato's destructive overdose, where she suffered a heart attack and three strokes, as well as her inability to drive with blind spots in her vision.
"I didn't control any of my life at that period of time," Lovato tells CBS Sunday Morning. "But, yes, I also needed to grow up and take control. And that's something I haven't done until the past two years of my life, which is [why] I'm now in control of my finances. I'm now in control of … the food that I eat, how often I work out."
Ahead of the docuseries, Lovato will also be releasing a companion album on April 2nd, Dancing With the Devil… The Art of Starting Over, as her new single "Dancing With The Devil" will be available on March 26th.
Source: Billboard