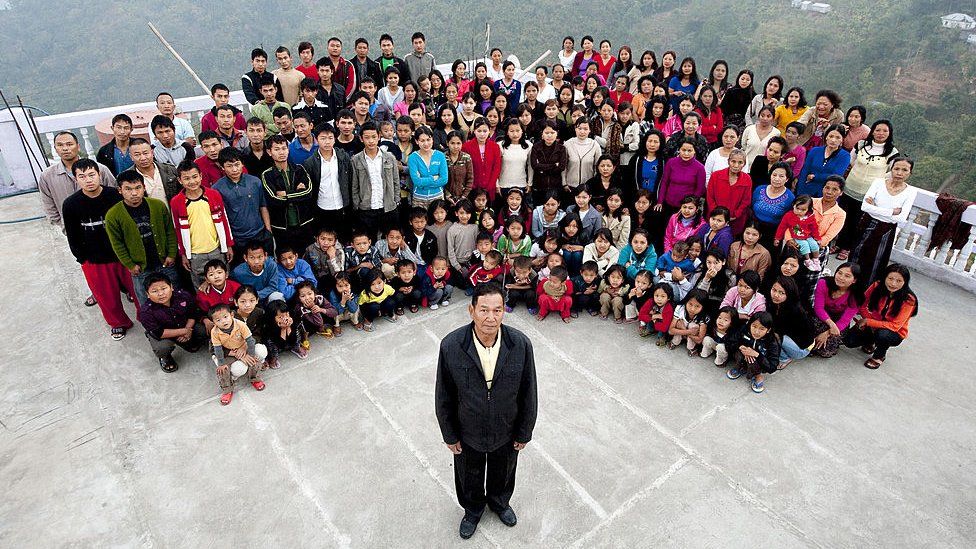 Ziona Chana, the man understood to have been the head of the world's largest family has died at the age of 76 in the Indian state of Mizoram.
Chana passed away on Sunday and had 38 wives, 89 children and 36 grandchildren as a leader of a religious sect that practiced polygamy.
Zoromthanga, Mizoram's chief minister, confirmed the news on Twitter where he shared his condolences "with a heavy heart". According to the BBC, Chana had been diagnosed with diabetes and hypertension.
With heavy heart, #Mizoram bid farewell to Mr. Zion-a (76), believed to head the world's largest family, with 38 wives and 89 children.
Mizoram and his village at Baktawng Tlangnuam has become a major tourist attraction in the state because of the family.
Rest in Peace Sir! pic.twitter.com/V1cHmRAOkr

— Zoramthanga (@ZoramthangaCM) June 13, 2021
PTI news agency was told by doctors that he was suffering at home with condition in his home at his village, Baktawng Tiangnuam, before being taken to hospital, where he was pronounced dead when arriving there on Sunday evening.
While many believe that Chana was the head of the world's largest family, others have also claimed the title. The exact number of his family is also unknown. The Hindu via BBC, reports that he was in the companionship of 181 people in total – 39 wives, 94 children and 33 grandchildren.