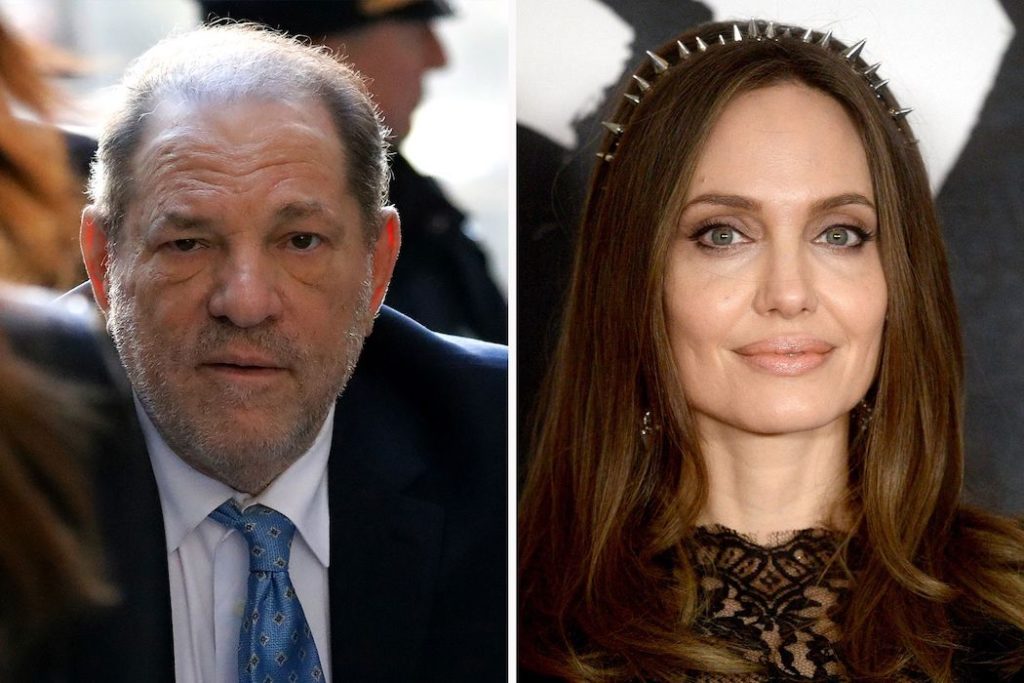 Harvey Weinstein has responded to Angelina Jolie after she revealed during an interview that the movie producer tried to attack her during the early stages of her career.
RELATED STORIES: Harvey Weinstein To Be Arraigned For Dismissed Sexual Assault Charge
Weinstein's assistant said in a statement Saturday that the incident never happened and said, "THERE WAS NEVER an assault, and NEVER an attempt to assault. It is brazenly untrue and clickbait publicity. You're Angelina Jolie, every male, and female in the world, I'm sure, shows interest in you. Is the whole world assaulting you?"
The response comes after Jolie did an exclusive interview with The Guardian to promote her new book "Know Your Rights." During the interview, she said the incident took place when she was 21 and working on the film Playing By Heart, a Miramax film produced by Weinstein, and he tried to assault her around that time. "It was. It was beyond a pass, it was something I had to escape. I stayed away and warned people about him. I remember telling Jonny, my first husband, who was great about it, to spread the word to other guys – don't let girls go alone with him," Jolie explained.
RELATED STORIES: Say What! Harvey Weinstein Pleads Not Guilty To 11 Sexual Assault Charges In California
The actress also added how her ex-husband, Brad Pitt, continued to work with Weinstein despite her unpleasant experience with him.
"I was asked to do The Aviator, but I said no because he was involved. I never associated or worked with him again. It was hard for me when Brad did. We fought about it. Of course, it hurt,"
Weinstein is currently serving time for rape and sexual assault.
SOURCE: Page Six