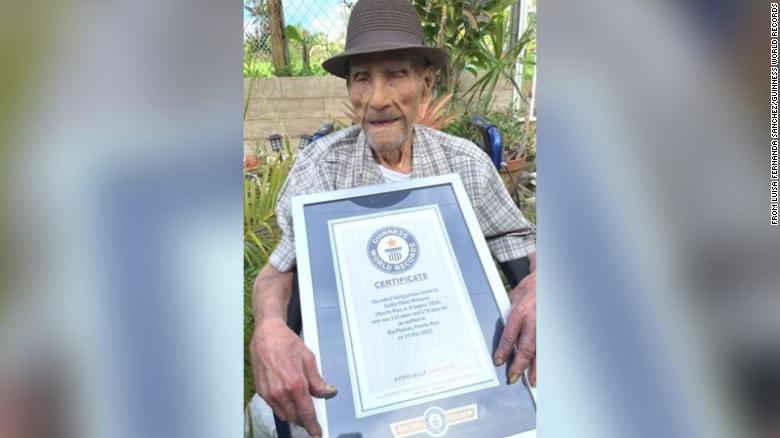 Emilio Flores Márquez is officially the oldest living man as the 112-year-old was awarded with a Guinness World Records certificate just a few weeks prior to his 113th birthday.
The former sugar cane farmer in Carolina, Puerto Rico was born on August 8th, 1908, as the second oldest of 11 children. Growing up, Márquez was tasked with taking care of his younger siblings as well as doing household chores.
As the first-born son of the family, Márquez got into his father's sugar cane farm business, watering plants and loading cut sugar cane into wagons which would later be transported.
Márquez told Guinness World Records as quoted by CNN: "I was the oldest of the children, so I did everything, I scrubbed, I took care of the boys, I did everything."
According to Guinesss World Records, Márquez had four children with his wife of 75 years, Andrea Perez, who passed away in 2010. Márquez also has four grandchildren and five great-grandchildren.
Also labelled as "Don Millo," Márquez's secret to a happy life is "to have an abundance of love and to live life without anger," the news release said.
"My father raised me with love, loving everyone," Márquez's family told Guinness World Records. "He always told me and my siblings to do good, to share everything with others."