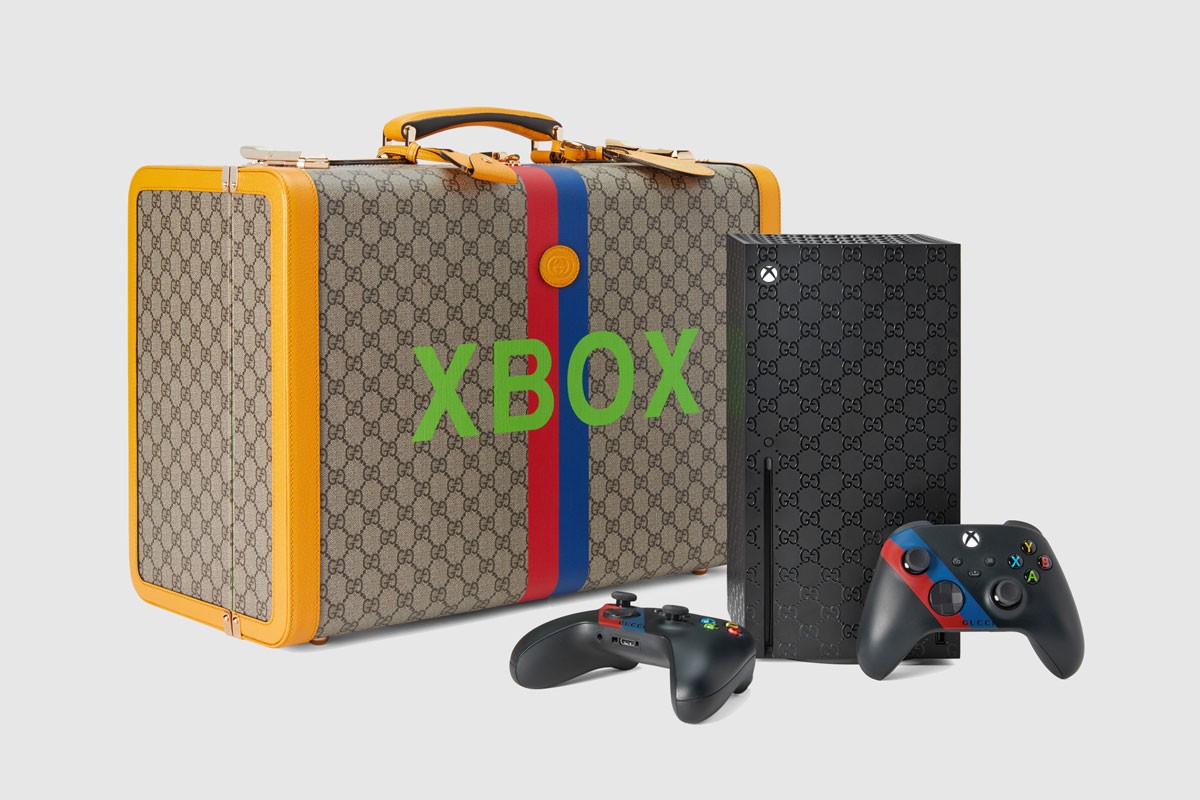 As video games become more established in pop culture's DNA, it's becoming more typical for video game companies to partner with high-fashion companies. Gucci and Xbox have just announced a $10,000 Xbox Series X console, as well as other high-end designer gaming gear.
Xbox and Gucci announced their cooperation today in a new article on the latter's website. A black Xbox Series X console with the trademark Gucci Rhombi motif laser-etched into the system is part of the new collection. The product number is listed on the back of the console, and there are only 100 of them. Blue and red stripes run diagonally along the left side of the Xbox Series X controller, giving it a stylish facelift. The word "Gucci" is written on the controller's bottom.
Of course, you'll need a secure location to keep and transport your customized Xbox Series X and its matching controllers. The new Xbox Gucci luggage comes into play in this situation. "The design is a sturdy carry bag with blue and red stripes that harkens back to old luggage as a nod to the House's origins." An Xbox Series X system and two controllers may be safely stored in the luggage.
On November 17, the Xbox x Gucci collaboration will be available for $10,000 USD, which includes the console, two controllers, and luggage. It's only the most recent example of gaming and high fashion merging. Epic Games teamed up with Balenciaga in September to create real-world and in-game designer apparel inspired by Fortnite.