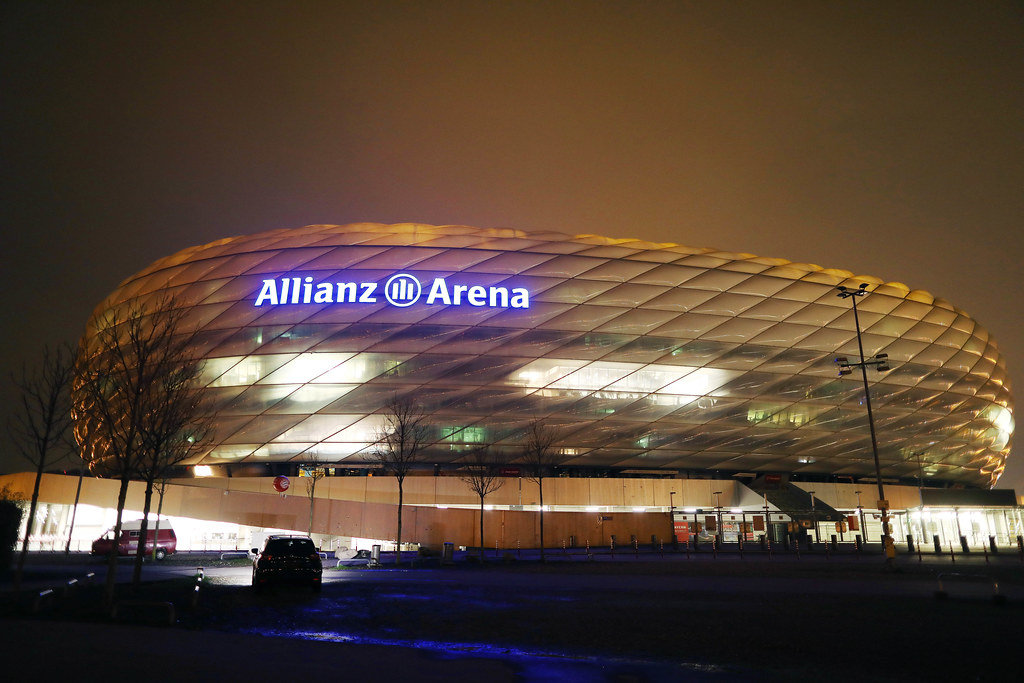 Several fans in attendance in Munich for the Euro 2020 group stage match between France and Germany were left injured as a Greenpeace protestor parachuted onto the pitch.
Just moments before kick-off at the Allianz Arena on Tuesday night, the activist got tangled in wires which carried a spider camera in what UEFA described as a "reckless and dangerous" act and said "law authorities will take the necessary action" for the incident.
The protestor eventually landed safely onto the pitch, where words on his parachute read "Kick out oil Greenpeace". As reported by The Guardian, the man received medical attention before being taken away by security.
Can't believe I just caught this on video. Parachuted into the stadium, got caught in the spider cam and nearly crashed into the crowd. Hope he's ok! #GERFRA #EURO2020 pic.twitter.com/PJ49WYdFM9

— Max Merrill (@MaxMerrill_) June 15, 2021
Greenpeace revealed on Twitter through its German account that the protest was made against Volkswagen, who currently sell petrol and diesel cars, and are also official sponsors for Euro 2016.
UEFA's statement on the incident read, as quoted by The Guardian:
"This inconsiderate act – which could have had very serious consequences for a huge number of people attending – caused injuries to several people attending the game who are now in hospital and law authorities will take the necessary action."
"Uefa and its partners are fully committed to a sustainable Euro 2020 tournament and many initiatives have been implemented to offset carbon emissions. The staging of the match was fortunately not impacted by such a reckless and dangerous action, but several people were injured nonetheless."