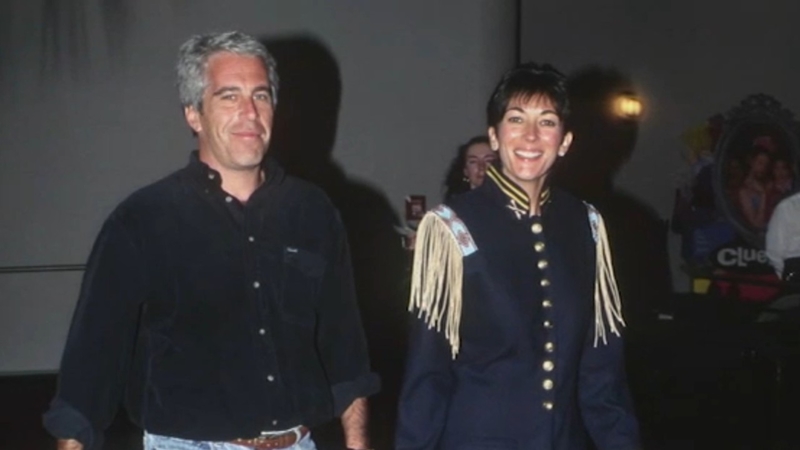 A new book published has revealed that British socialite Ghislaine Maxwell admitted that Jeffrey Epstein was taping an array of famous friends including Donald Trump and the Clintons during a 2016 meeting with Ira Rosen, a former CBS producer.
Maxwell has been accused of assisting the billionaire pedophile in grooming underage girls as she told Rosen that she did not 'know where' the recordings could be located after the Emmy award-winning producer requested that she handed over footage of Trump.
As quoted by the Daily Mail, Maxwell who supported Hillary at the time but declined to provide further assistance in the case said in the conversation building up to the 2016 US presidential election, "If you get the tapes on Trump you have to do [Bill] Clinton."
In Rosen's book which was released on Tuesday titled 'Ticking Clock: Behind the Scenes at 60 minutes', this anecdote was included as he revealed what it was really like working for the prominent investigative programme.
The publication also reveals that Epstein would secretly film his famous friends having sex with women and underage girls at his home and would later use the recordings to blackmail them.
Maria Farmer and Virginia Roberts Giuffre, two of Epstein's many victims, declared that they had seen a CCTV monitored room in his $65 million [€53.6 million] New York mansion, where the bathroom also contained cameras.
In his book, Rosen revealed that he tricked Maxwell into admitting that the tapes did exist during their meeting five years ago.
"I want the tapes. I know he [Epstein] was videotaping everyone and I want the tapes of Trump with the girls," Rosen told her as quoted by the Daily Mail.
Maxwell replied: "I don't know where they are."
Rosen writes he told her to 'ask Epstein', adding that the 'fate of the country is at stake.'
'Trump could be elected president and how would you feel if those tapes emerged after he was in office?' Rosen asked Maxwell.
'She gave me a stern look and pointed a finger in my face. She said: "I am the daughter of a press baron. I know the way you people think. If you do one side, you must do the other. If you get the tapes on Trump you have to do Clinton".'
Rosen replied: 'I will. I will go wherever the story goes.'
The TV producer also noted that Maxwell didn't know where the tapes were because Epstein never told her.
"Maxwell didn't want Trump elected, but said that Hillary Clinton was comfortably ahead and there was no need for the story to come out.
"Besides, she said, Epstein never shared with her the location of the tapes."
According to flight logs, Bill Clinton endured 26 journeys on the 'Lolita Express', Epstein's private jet as Dailymail.com have posted photos of the former President getting a massage while on board from a young Epstein victim.
Clinton has previously stated that these flights were only used as transportation for his work with the Clinton Foundation, brushing away reports that he also went to Epstein's Caribbean island.
Trump himself has publicly said that Epstein liked women on the "younger side" where the two were often seeing partying in Florida having been friends for years.
At the end of their conversation, Maxwell asked Rosen if he was going back to her house after waving a taxi for her.
"Get me the tapes and I will go back to your place," he replied, but Maxwell kissed him on the cheek and left.
After being arrested in July 2020 following a global search and pleading not guilty, Maxwell will begin her trial in five months-time, where she has been accused of recruiting three teenage girls for Epstein to sexually abuse during the 1990s as well as committing perjury during 2016 depositions in a civil case.
In late December, a judge dismissed a $28.5m [€23.5m] bail proposal for Maxwell after being both unforthcoming about her finances in the aftermath of her arrest and being a risk to flee.
Her lawyers also stated that the bail proposal included $22.5 million [€18.5 million] in assets with her husband and a further $7 million [€5.7 million] for her defence.
Source: Daily Mail