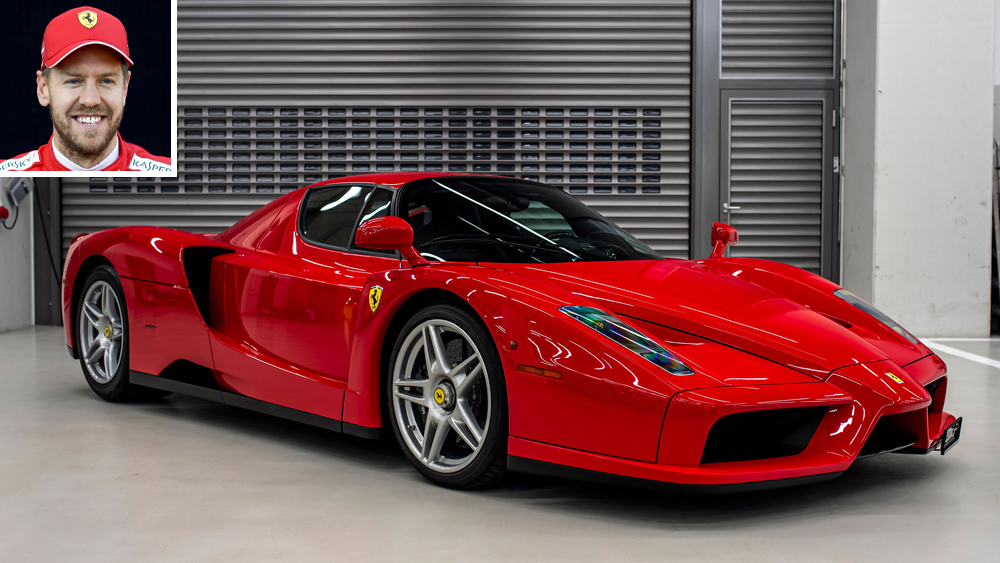 Formula One legend Sebastian Vettel has put his special edition Ferrari Enzo up for sale through Tom Hartley Jr.
This Enzo, with only 400 models made in the world, includes distinctive Formula 1 features with a utilized carbon fibre body, an automated-shift manual transmission, carbon fibre-reinforced silicon carbide ceramic disk brakes, active aero and traction control, and a hefty V12 engine based on the V8 carried by the Maserati Quattroporte.
Vettel's design, the 399 out of 400 models made, is also equipped with medium racing seats and Rosso instrument dials and was delivered to Germany before being purchased and imported into Switzerland for the 33-year-old, where it's belonged in his stacked collection.
The car also displays a brilliant service record, retaining its original chassis, body, engine, and gearbox with Ferrari Red Book Classiche Classification. The buyer will also receive original handbooks, service and warranty, pouch, OEM torch, spare key, a Ferrari car cover, and its history notes.
Visit Tom Hartley Jr's website to find out more about Vettel's 2004 Enzo Ferrari.
Source: Hypebeast