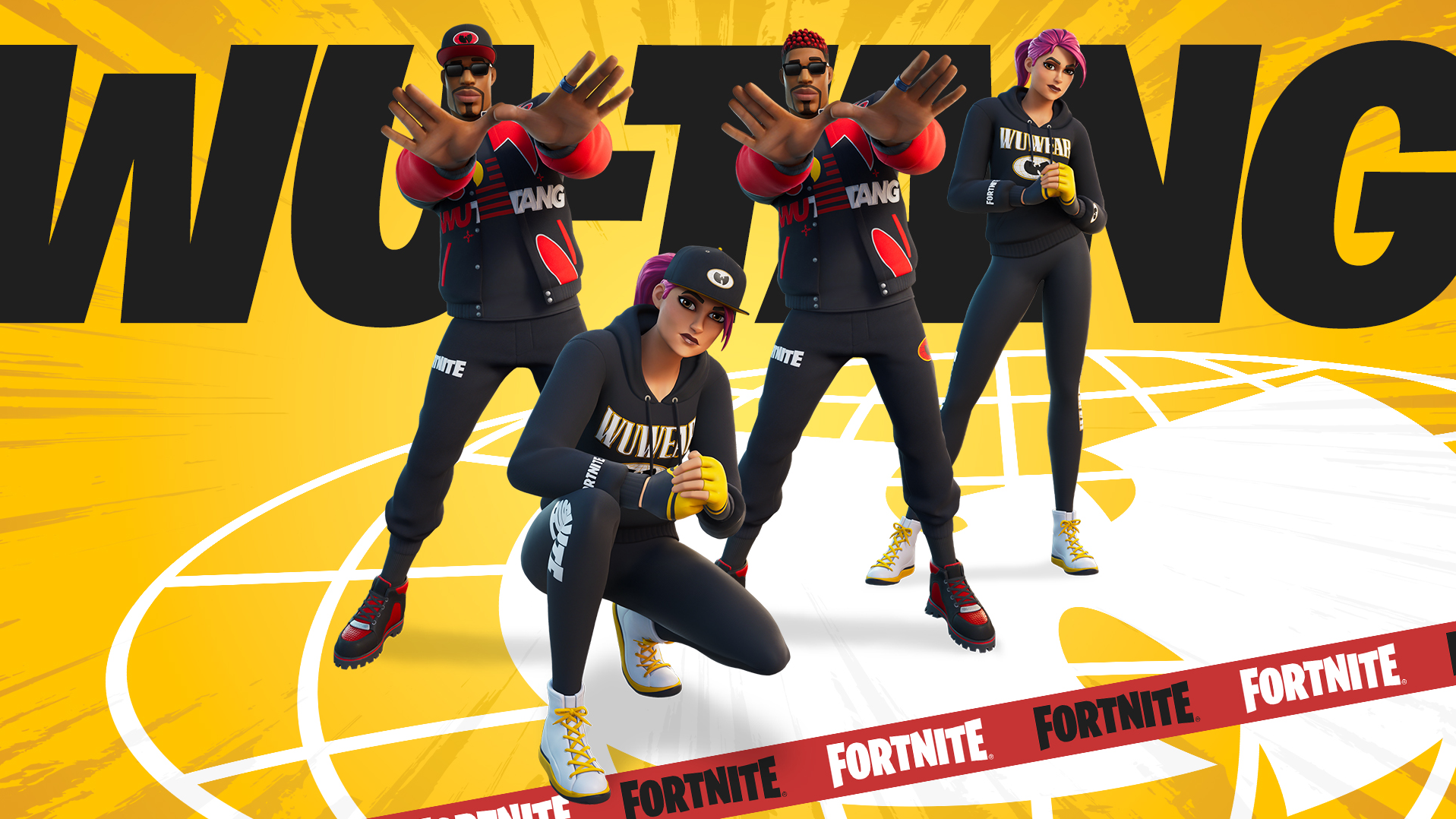 Epic Games has introduced a new range of Wu-Tang Clan cosmetics for Fortnite, dubbed "Fortangerous" by RZA.
The Wu-Tang Clan crossover, which will be released tomorrow (April 23), will include two costumes as well as a plethora of additional cosmetics and emotes.
The WuWear Worldwide Back Bling and the Neck Protector Pickaxe are included in the Throwback BG Outfit, while the Wu-Tang Represent Back Bling and the Triumphant Tagger Pickaxe are included in the B.R.I.T.E. Outfit.
The Wu-Tang Back Bling items will be music reactive, similar to Fortnite's recent Coachella-themed costumes, and will produce new visual effects anytime the user hears music playing in the game. A Ruckus Red Alt Style will be included in both ensembles.
A Shimmy Surfer Glider, a Wu Wrap, and a Wu-Tang is Forever Emote will also be released, which will play a short excerpt of Wu-Tang Clan's 1993 song 'C.R.E.A.M. (Cash Rules Everything Around Me)' as players put up their hands in a W shape.
RZA of Wu-Tang Clan shared the following during the crossover:
"Fortnite has been in my household for years. It's been a pleasure and joy watching the game evolve, while becoming the go to pastime. This collaboration is a multigenerational 'drip' of swag and cool. If what you say is true, Fortnite and Wu-Tang could be Fortangerous…."
Bring da ruckus and enter the Wu-Tang Clan 👐

Put your hands up cause @WuTangClan is bringing a style revolution to Fortnite on April 23 at 8 PM ET.

Read more: https://t.co/ua3VsA8OCn pic.twitter.com/DqIhdqfOwJ

— Fortnite (@FortniteGame) April 21, 2022