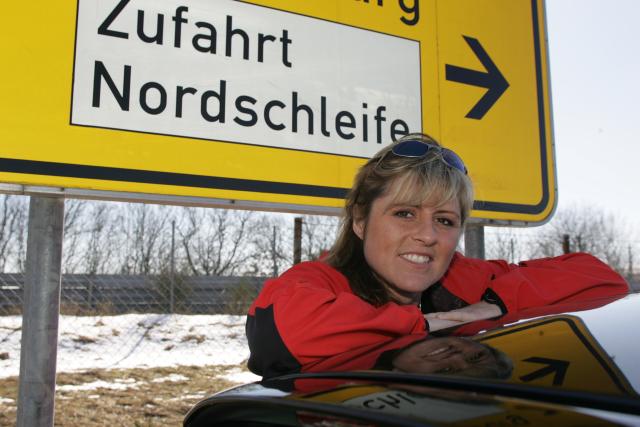 Former racing driver and Top Gear presenter Sabine Schmitz, the only woman to have ever won the Nurburgring 24 Hours, died on Wednesday aged 51.
Schmitz had been suffering from long-term illness after being diagnosed with cancer in 2017. Schmitz, known as the "Queen of the Nurburgring", conquered the 14-mile circuit in Germany, considered by many as the toughest racetrack in the world, on many occasions.
Schmitz was estimated to have driven around the track over 20,000 times where she won the 24-hour race at the circuit twice, driving the BMW M3, in 1996 and 1997.
Schmitz gained further popularity during a Top Gear appearance in 2004, driving a Ford Transit van around the track in just over 10 minutes, then 12 years later, she became a presenter on the show in 2016.
Terrible news about Sabine Schmitz. Such a sunny person and so full of beans.

— Jeremy Clarkson (@JeremyClarkson) March 17, 2021
She gave me pointers on how to drive a Ferrari very fast and hunted me down in a banger race. Brilliantly bonkers and an amazing human being! RIP the great Sabine Schmitz. pic.twitter.com/awtbOnMD90

— Paddy McGuinness 💙 (@PaddyMcGuinness) March 17, 2021
Pioneer, champion, Queen of the Nurburgring

Sabine Schmitz was a unique, much-loved and cherished member of our sport's family, and a force of nature for inspiring a new generation of motorsport enthusiasts

Our thoughts are with her family and friends at this sad time pic.twitter.com/nwrLyZvXla

— Formula 1 (@F1) March 17, 2021
The Nürburgring has lost its most famous female racing driver.

Sabine Schmitz passed away far too early after a long illness. We will miss her and her cheerful nature. Rest in peace Sabine! pic.twitter.com/MFKNNFOSDU

— Nürburgring (@nuerburgring) March 17, 2021
Very sad to hear of the passing of Sabine Schmitz, a proper driving legend who'll be sadly missed by many. The Ring has lost its Queen. RIP

— Richard Hammond (@RichardHammond) March 17, 2021