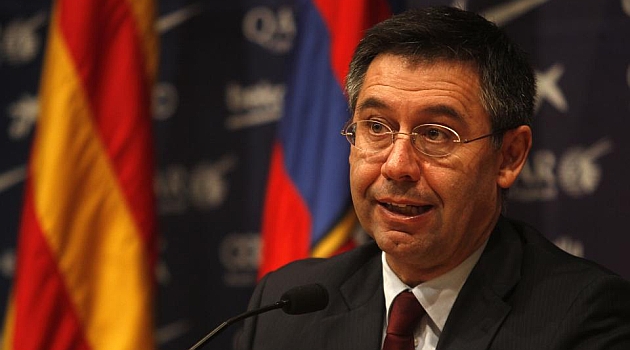 A raid at Barcelona's club offices on Monday has seen former Barcelona president Josep Maria Bartomeu, the club's CEO Oscar Grau and head of legal services Roman Gomez Ponti arrested, sources have told ESPN.
Police later made the arrests after these raids in relation to the "Barcagate" social media scandal where allegations grew of a Bartomeu-led Barca paying a third-party company to criticise former players, current players and presidential candidates on social networks.
Barcelona have strongly dismissed these claims and cancelled their contract with I3 Ventures, the company behind the club's official social media accounts.
PricewaterhouseCoopers eventually cleared the club of any wrongdoing through an external audit where they also found that no inflation price was paid for I3's services – removing the club of corruption on a financial scale.
During the last year however, police have continued their investigation into the matter where they first raided the club's Camp Nou offices for relevant documents concerning the allegations in June.
In this latest police raid, club employees were asked to leave the office on Monday, gathering more evidence to support their inquiry.
Following on from Bartomeu's resignation, which was unrelated to the "Barcagate" scandal, the club is set to appoint a new president on the 7th March. Carles Tusquets is currently the Barca president on an interim basis.
These allegations started in February last year by a local radio station. Evidence came into fruition soon after that found, as well as defending Bartomeu, that I3 was controlling several Facebook accounts, attacking current stars including Lionel Messi and Gerard Pique, former captain Xavi Hernandez, and ex-club manager Pep Guardiola as well as presidential candidates, Victor Font and Agusti Bendito.
Bartomeu and Barca automatically rescinded the deal with I3, denying all knowledge of the accounts. Jaume Masferrer, Bartomeu's adviser, was later suspended having managed the club's relationship with the external party.
After PricewaterhouseCoopers' audit, Masferrer returned to working with the club where no further internal action was taken.
Source: ESPN