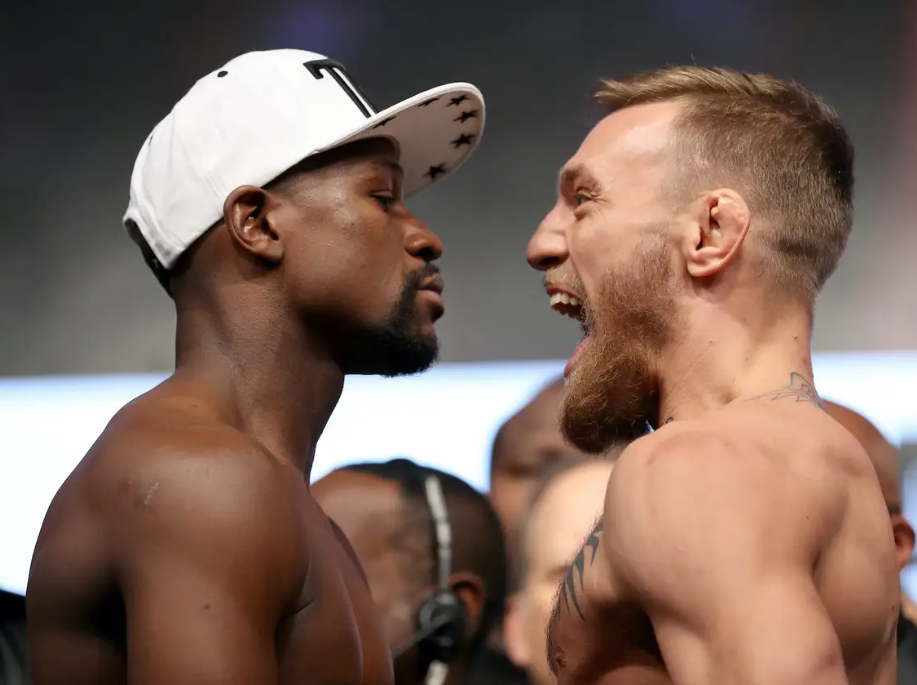 According to the British tabloid the Daily Mail, Floyd Mayweather has stated that he will fight with Conor McGregor in 2023.
Mayweather stated that he is currently in the negotiations for a rematch with McGregor, whom he defeated in a boxing contest in 2017, to occur sometime in 2023. Mayweather claimed he doesn't know if the bout will be "an exhibition or a real fight," adding that the specifics of the match-up have not yet been decided.
While there's been "talks of both," Mayweather would "prefer" an exhibition fight. "I am not into fights where I am going to take any real punishment," he told the tabloid. "So, guys like Conor McGregor and guys that don't really hit hard such as YouTubers or UFC guys., I don't really mind colliding with those kinds of individuals but nothing where I am going to put myself in a position where I am going to harm myself or hurt myself."
After his last match with McGregor, which marked his 50th victory in his pro boxing career, Mayweather announced his retirement from the sport. Since then, he has engaged in a number of exhibition fights, the most well-known of which being against Logan Paul in 2020. On Sunday, September 25, he will face off against YouTuber and MMA fighter Mikuru Asakura from Japan.
For years, McGregor has been seeking a rematch with Mayweather, and the two have been known to often trade blows. The MMA fighter was called "Con Artist McLoser" by Mayweather after he lost to Dustin Poirier last year. The undefeated boxer earned $275 million from his most recent match against McGregor, who, according to Forbes, earned $85 million.