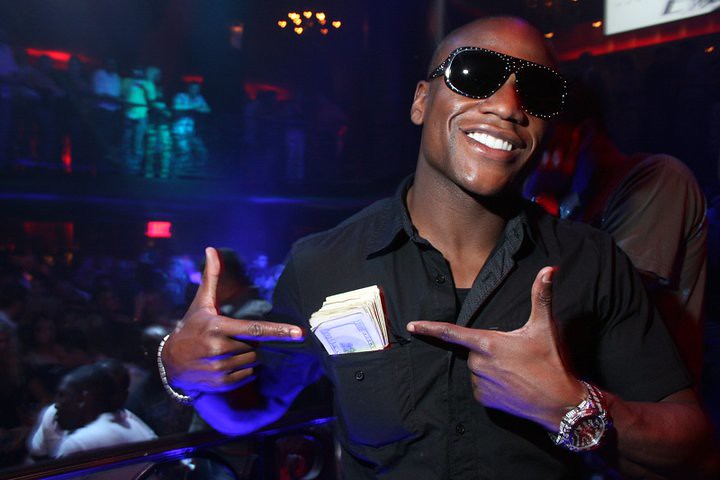 Undefeated boxer Floyd Mayweather is preparing to launch his own exclusive NFT collection of digital memorabilia ahead of his fight with YouTuber Logan Paul.
The items will be on the market to celebrate Money's return to the ring as Mayweather has been pivotal in the popularity of the sport over the last 25 years.
The 50-0 fighter will be taking his first dip into the NFT world in partnering with Reality Gaming Group, a mobile game publisher and blockchain-based-digital entertainment company, and Zytara Labs, an NFT production and studio provider.
Welcome to the NFT world @FloydMayweather
Congrats to @ZytaraHQ on this massive milestone pic.twitter.com/mhCBkU7t2O

— DigitalBits (XDB) (@DigitalBitsOrg) May 11, 2021
The NFT pieces will include animations, artworks and rare momentos from the athlete's personal gems.
Mayweather is quoted by Hypebeast when speaking of his NFT release saying, "I started from nothing and beat all the odds to achieve what I did in my career and I think that's the American dream.
"I don't look at myself as a celebrity – I look at myself as an icon, one who made it.
"My name will always live on for the things that I did and the mark that I left in sports. These digital collectibles give everyone a chance to be part of the Mayweather Legacy."
From May 26th, fans worldwide will be able to secure Mayweather's rare collectibles just over a week prior to his bout with Paul on June 6.
Keep up to date on Floyd NFT as the date approaches.
Source: Hypebeast