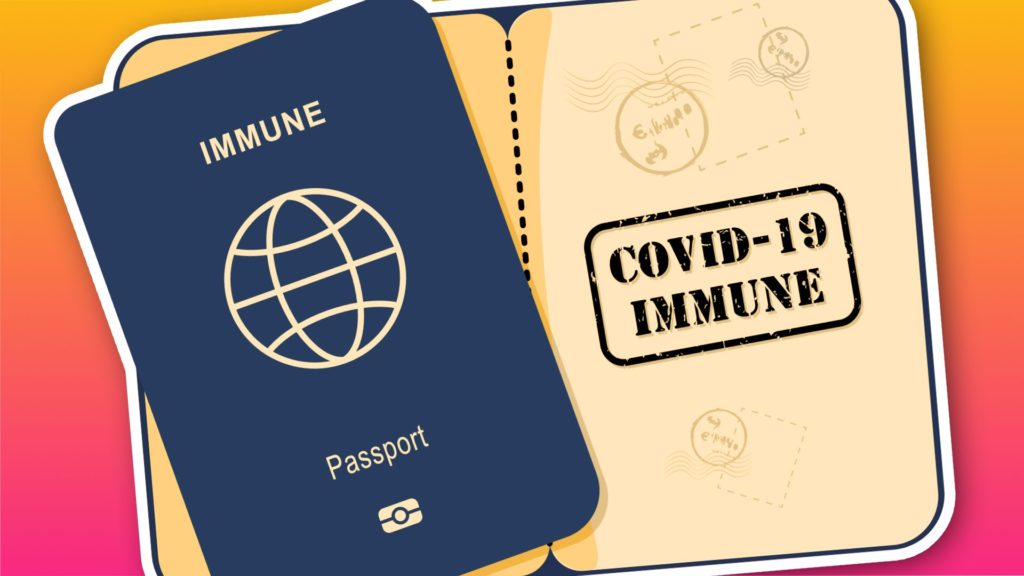 Several European countries vaccine certification programmes are currently in the works whilst the U.S Government are yet to indicate offering the same level of accessibility and freedom.
The United Kingdom are already preparing for this to allow citizens to roam abroad this summer as reported by the London Times via Forbes. James Cleverly, Britain's Foreign Office Minister, told BBC Radio 4's Today program that it was "not an uncommon practice" for countries to require documentation on inoculations with the UK Government happy to collaborate with international partners on this.
Meanwhile, Ursula von der Leyen, president of the European Union Commission, declared last month that she would support an EU-established vaccination certificate, describing the certificate as a "medical requirement" that would be available for citizens of EU member states.
This was in response to a letter by Greek Prime Minister, Kyriakos Mitsotakis, who had suggested to the European Commission that travel can be facilitated within the EU with the introduction of a coronavirus vaccination certificate.
However, several European Union member states are already ahead of the curve in announcing COVID-19 vaccination certificates. Iceland became the first European country to do so on January 21st, where citizens who have had two doses of the vaccine can obtain the certificates. Iceland will also recognise similar certificates from any EU or Schengen country.
Fellow Nordic countries, Denmark and Sweden, have both gone a step further, issuing digital passports that will not only allow citizens to travel, but to also attend large gatherings whether it be dining in a restaurant or partying at concerts and festivals. As quoted by Forbes, Danish Finance Minister Morten Boedskov says, "It will be the extra passport that you will be able to have on your mobile phone that documents that you have been vaccinated," Sweden are looking to issue their first electronic certificates in June as confirmed by the country's minister for digital development, Anders Ygeman.
Spain is also ready to follow suit on the health passport idea. "Vaccine certification is something we are going towards inevitably," said Foreign Minister Arancha Gonzalez during an interview on RNE national radio last month. "It will be a very important element to guarantee a safe return to mobility."
Portugal's Interior Minister Eduardo Cabrita believes that vaccine certification would be easier to manage than the current COVID-19 regulations as the certificates "should act as proof of security and do away with certain requirements at borders — in particular, the requirement for PCR tests," he said.
Cyprus are also cementing plans to abolish health requirements, including testing and quarantine for travelers who could provide vaccination proof. Furthermore, Poland have launched both digital and printed versions of the passports last month as citizens that have had two doses of the vaccine will receive a confirmation document as well as a unique QR code that can only be downloaded via the traveler's personal public health account. "The document will be the so-called passport of the vaccinated person, which will confirm that the person has been vaccinated and can use the rights to which vaccinated people are entitled," Anna Golawska, Poland's Deputy Minister of Health, told reporters as quoted by Forbes.
On an international scale, the World Health Organisation (WHO) are working on a global roll out of vaccine certification, believing that vaccine passports would be an improvement over the current COVID-19 testing methods. For the past four months, WHO have worked with Estonia to create a "smart yellow card" in developing a digital vaccination passport through blockchain technology, as reported by Reuters. For decades, the "yellow card", which refers to the paper-based International Certificate Vaccination which has provided travelers with sufficient proof that they are immune to yellow fever.
Source: Forbes