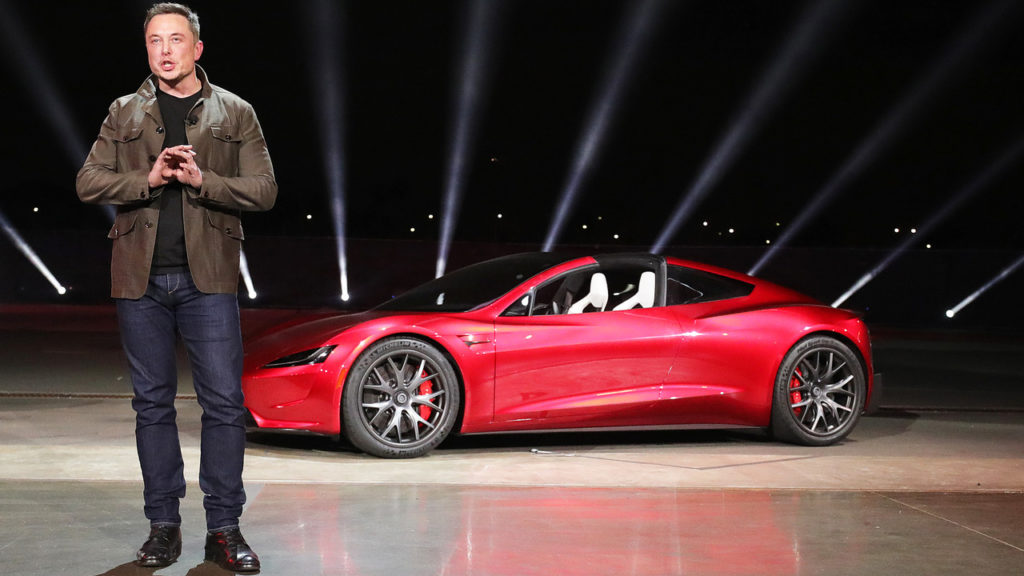 Elon Musk is ready to go steps ahead of his long-standing objective to add a rocket thruster package to add further speed of the second-generation Tesla Roadster, as he also wants the thruster to add a hover element to the car.
In an interview on the Joe Rogan Experience that was released on Thursday, Musk said as quoted by The Verge, "I want it to hover, and I was trying to figure out how to make this thing hover without, you know, killing people,
"Maybe it can hover like a meter above the ground, or something like that. If you plummet it'll blow out the suspension but you're not gonna die."
Safety regulators will be going through nightmares if Musk's unbelievable plans come to fruition should the Roadster be permissible on the roads when its released in 2022.
Musk continues to test safety regulators, even more so after the redesigned Tesla Model S sedan and Model X SUV features a U-shaped yoke steering wheel which caught the National Highway Traffic Safety Administration off guard last months. You will also be able to shift between gears automatically in the new vehicles.
Responding to Rogan's question about legal issues of the steering wheel, Musk said, "Yeah, I mean they use a yoke in Formula One,"
"Yeah, but you're not on the highway in a Formula One car," Rogan responded. "I like driving like this, resting my hand on the top of the wheel."
"Well, Autopilot is getting good enough that you won't need to drive most of the time," Musk said. "I find you can rest your hand on your knee… it works great."
Musk has also repeatedly refused to comment on whether he has been able to make James Bond's submarine car from The Spy Who Loved Me to transform having purchased the vehicle in 2013.
Source: The Verge