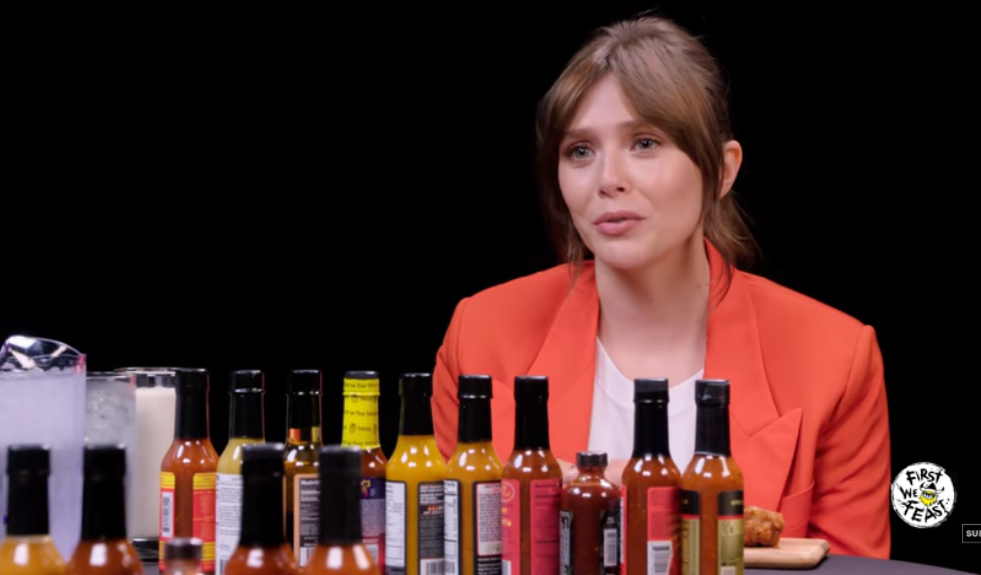 Elizabeth Olsen is the latest star to feature in First We Feast's Hot Ones, taking on spicy food and working her way up through the heat levels.
The American actress is known for playing Wanda Maximoff/Scarlett Witch in the Marvel Cinematic Universe franchise, and in popular Disney+ show, WandaVision. Olsen has also starred in indie films like Ingrid Goes West and Wind River.
Find out how Olsen gets on in trying the wings of death in this new full episode of Hot Ones by hitting play on the video above.