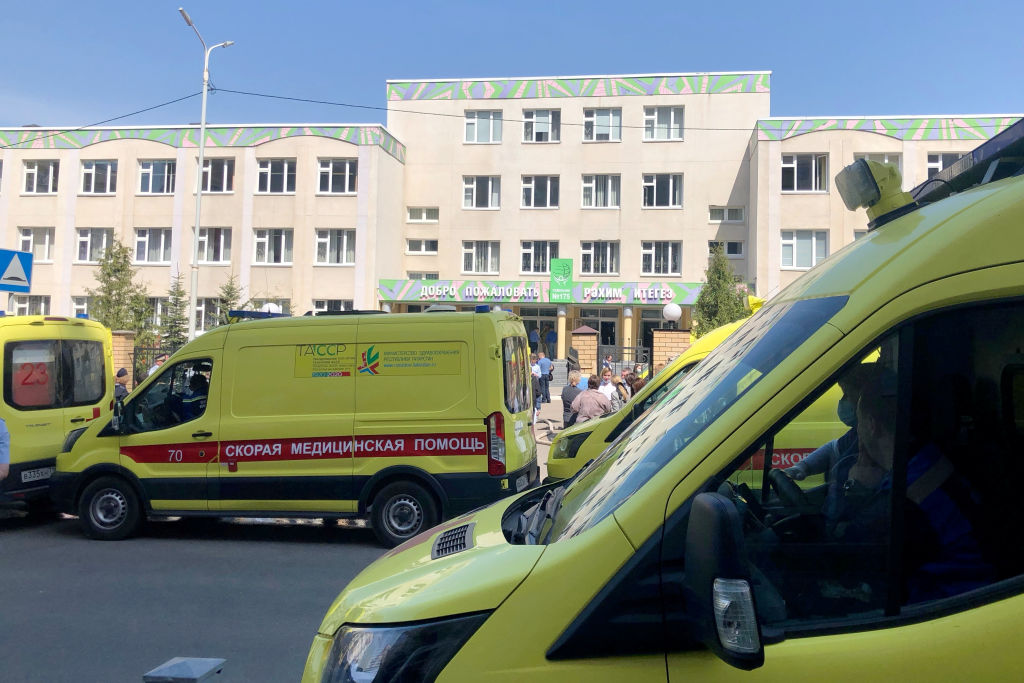 A school shooting in the Russian city of Kazan has resulted in at least 11 deaths with more wounded after at least one gunman opened fire, according to RIA News Agency via Reuters.
An eyewitness video shown on RIA filmed two children leaping from the third floor of the four-storey School Number 175 with gunshots heard in the background.
There are mixed reports with some local outlets suggesting a sole shooter committed the violence whilst others state that two teenage gunmen were involved.
Warning: The video below contains disturbing scenes and may be upsetting to some people
Russian media report that 11 people have been killed and 4 wounded in a #schoolshooting/#terroristattack
in the city of #Kazan. According to the Interfax news agency, two gunmen opened fire in the school, and one of them has been apprehended.

pic.twitter.com/APOEpGHlhP

— Michael Barthel (@RealMiBaWi) May 11, 2021
RIA understands that one 19-year-old gunman has been arrested with an explosion reported at the school. The agency reports that a young man was held to the ground by a police officer outside of the school.
There are few details on whether more suspects were involved with no details on the motive behind this attack.
The last school shooting which happened in Russia occurred in 2018 when a college student killed 19 people before turning his gun on himself in Russian-annexed Crimea.
Source: RIA via Reuters