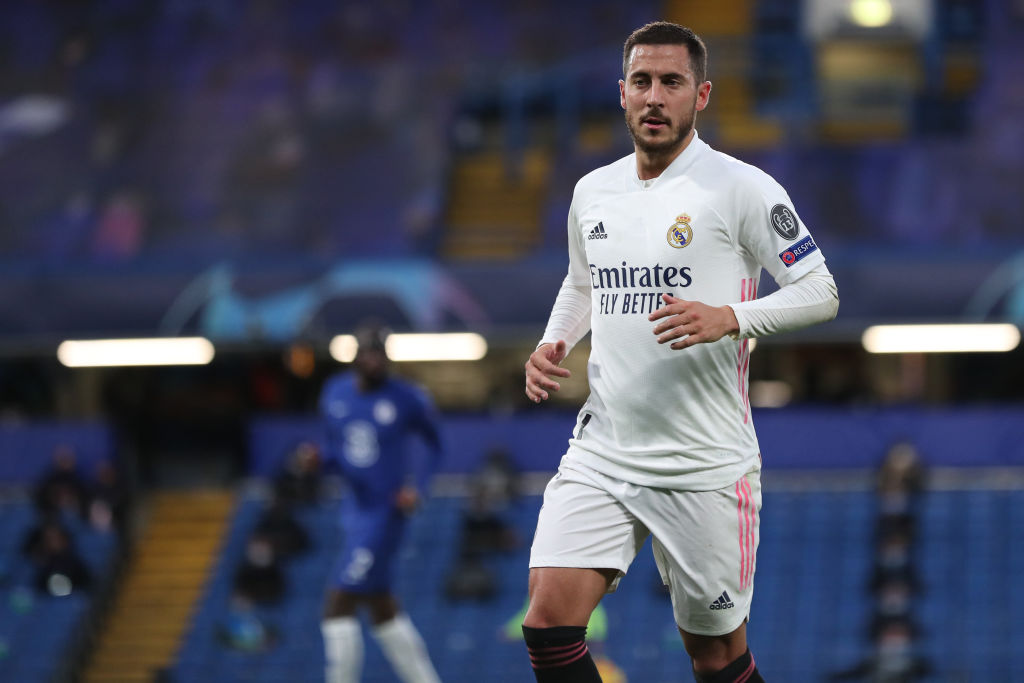 Eden Hazard took to Twitter on Thursday to apologise to Real Madrid supporters after footage went viral of the Belgian laughing with his former Chelsea teammates following his team's exit in the Champions League.
Hazard, who signed for Real Madrid from Chelsea in 2019 in a deal worth over €100m, was targeted by Real fans and the Spanish media for his reaction in the semi-final tie which saw the Blues win 3-1 on aggregate and 2-0 on Wednesday night at Stamford Bridge.
A clip of El Chiringuito TV presenter Josep Pedrerol was posted across social media in a rant about Hazard with dark music playing in the background.
🔥💣 "¡¡HAZARD NO puede SEGUIR ni un SEGUNDO MÁS en el R. MADRID!!" 💣🔥

😡 ¡@jpedrerol, más ENFADADO que NUNCA en #ChiringuitoHazard! 😡 pic.twitter.com/RsoHw6FoXs

— El Chiringuito TV (@elchiringuitotv) May 5, 2021
The 30-year-old scored 110 goals in his time at Chelsea spanning seven years, and apologised via this statement having also not been able to make an impact in the match which he started in.
🚨| Eden Hazard issues an apology to Real Madrid fans. 👏 pic.twitter.com/yD3BZIdZB3

— Madrid Xtra. (@MadridXtra) May 6, 2021