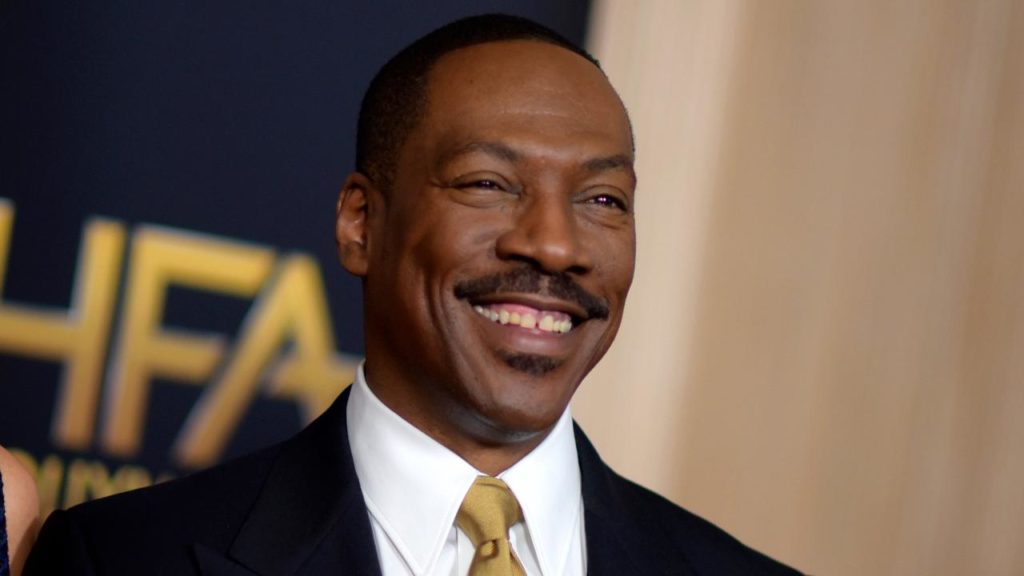 The comedy world is hopeful that Eddie Murphy will return to stand-up after decades of absence from the stage.
Promoting his new film 'Coming 2 America', which is now available on Amazon Prime, Murphy appeared on Kevin Hart's 'Comedy Gold Mines' podcast on SiriusXM, where the 59-year-old was jokingly questioned by Hart about a comeback to stand-up.
"Eddie, I don't like talking to you about stand-up no more. I'm not fallin' for the fuckin' trap. I'm sick of you, I'm sick of your shit," Hart said as quoted by Complex via Deadline. "Every time we talk, he leaves me with a piece of information, and I feel like I got gold."
Murphy explained that his long-term plan has been around working on some new material as part of a stand-up special where his vision had initially started with the 2019 release of 'Dolemite', until the pandemic put a spanner in the works.
"My plan was to do Dolemite, Saturday Night Live, Coming 2 America and then do stand-up. And then the pandemic hit, and it shut the whole shit down," he stated. "Then I was going – the whole time last year I would have been out working on my act trying to get my shit right, and then the whole thing shut down."
In an interview with the New York Times in September 2019, Murphy had revealed that appearing on Saturday Night Live for the first time since 1984 would be his final curtain call.
"I'm kind of looking at this period as a bookend," he said. "I hadn't been back to SNL. Let's fix that. Let's do stand-up again. That way, when I finally just sit on the couch, then it's good."
Two months prior to the interview with NY Times, TMZ had reported that Murphy was in talks with Netflix about producing a number of undisclosed specials with the $70 million figure being thrown around.
Murphy is still interested in pursuing a return to stand-up in the aftermath of the pandemic. "Hey, when the pandemic is over and it's safe for everybody to go out and do it, then the plan is to do it," he said.
Murphy also speculated around the proposal of all the comedians involved in 'Coming 2 America' while on Jimmy Kimmel Live, including Arsenio Hall, Jermaine Fowler, Leslie Jones, Trevor Noah, Tracy Morgan, and more.
Source: Complex