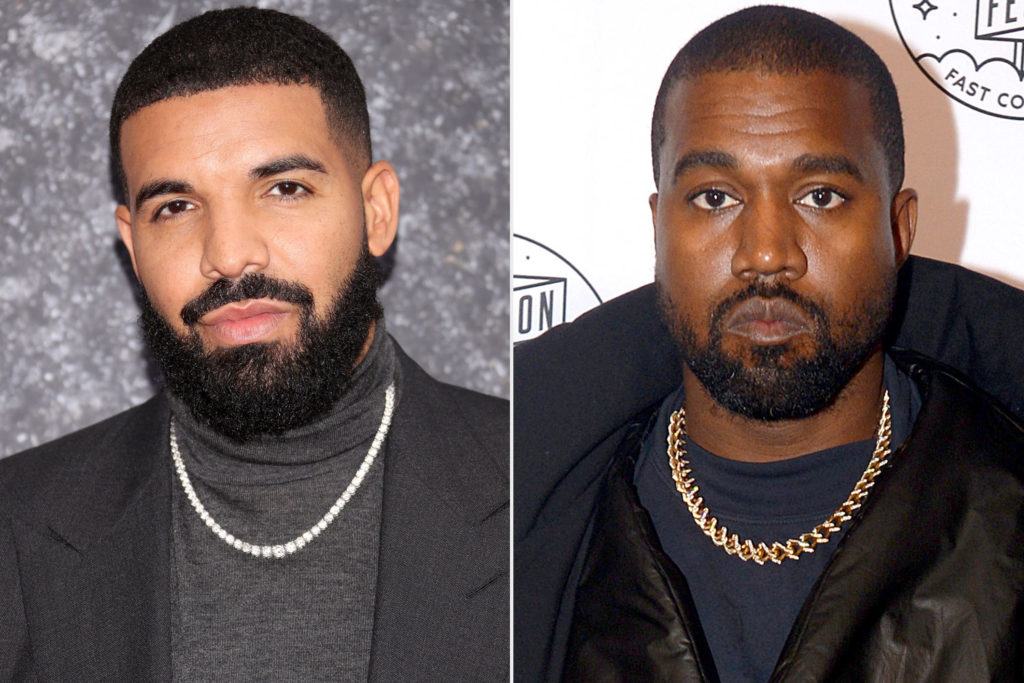 Drake this, Kanye that. I don't have to have an opinion on Certified Lover Boy or DONDA, the pair's respective new albums, but I can assert that the 24-hour Drizzy/Yeezy news cycle is exhausting, to say the least.
Between the memetic lyrics, the creepy music videos, the shock-drops, and the endless, ceaseless hype, remember that well-publicized Drake vs. Kanye conflict? Even if it was manufactured buzz, its dark turn lent a real combativeness to the dual album drops.
In fact, that whole beef seems tailormade to spark debates (and extra streams) about Certified Lover Boy and DONDA. Which one was better? Which was more worth waiting for?
There is only one objective truth here: Drake's Certified Lover Boy blows Kanye's DONDA out of the water, as far as streaming is concerned.
According to a few stat-tracking services, CLB raked in over 430 million audio streams in just three days — it took DONDA over eight days just to hit 423 million, so it'll only top the Billboard charts for one week.
Not to say that Ye ought to weep into his cashmere blankets: DONDA set plenty of records, including most first-day Spotify streams (153 million), topping Drake's Scorpion.
A few days later, though CLB took the crown on both Spotify and Apple Music.
There are plenty of smaller prizes also won by Drake's new LP, including the potential to have the most simultaneous top 10 singles and most one-day streams of a single ("Girls Want Girls" received over 6 million day-one streams).
So, kudos to both multi-multi-multi-millionaire musicians. After their requisite victory laps, perhaps Drake and Kanye can spend some time reflecting on why their record-setting albums include alleged abusers and homophobes.
Source: highsnobiety.com