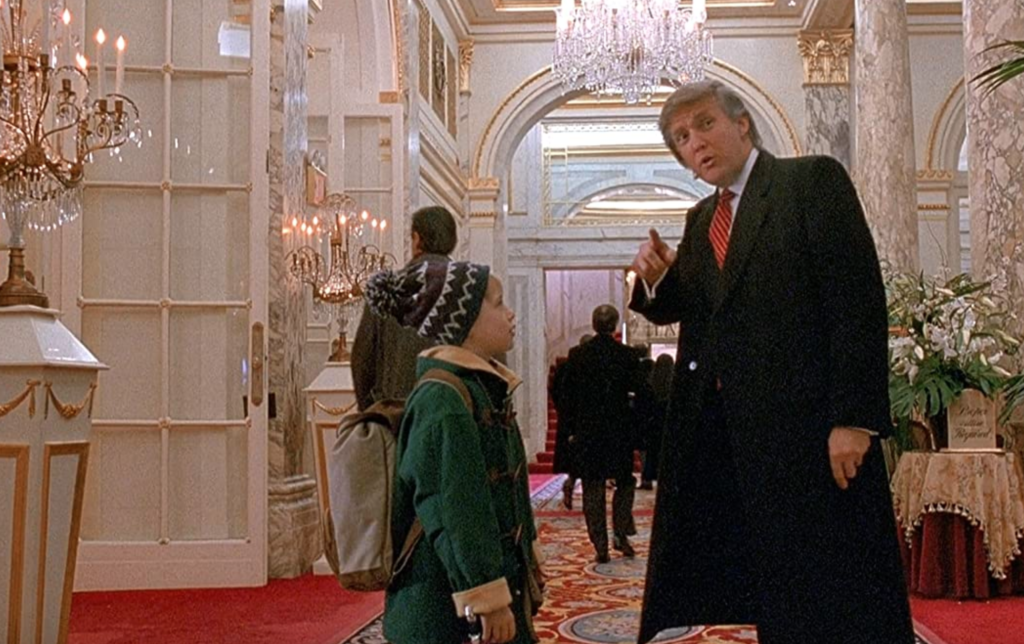 Donald Trump resigned in vintage style from America's Screen Actors Guild after they had launched a disciplinary hearing against him, with reference to the US Capitol riots in January.
In a heated resignation statement, Trump boasted about his roles in the Home Alone 2 films where he had a career in the TV and movie industry as a member of the Screen Actors Guild-American Federation of Television and Radio Artists (Sag-Aftra) for more than 30 years.
Trump's resignation letter to Sag-Aftra, which was posted on the union's official website, mentions his cameo role in Home Alone 2, released in 1992, where there have been calls for the former US President to be digitally removed, claims that have been backed by the franchise's lead actor, Macaulay Culkin.
As quoted by Huffington Post, Trump said: "I write to you today regarding the so-called Disciplinary Committee hearing aimed at revoking my union membership. Who cares!
Addressing union president Gabrielle Carteris, a former star of Beverly Hills, 90210, Mr Trump wrote: "While I'm not familiar with your work, I'm very proud of my work on movies such as Home Alone 2, Zoolander and Wall Street: Money Never Sleeps; and television shows including The Fresh Prince Of Bel-Air, Saturday Night Live, and of course, one of the most successful shows in television history, The Apprentice – to name just a few!"
Trump also claimed that the cable TV news business was a "dying platform with not much time left" and that he "greatly helped" the industry before going into politics.
The 74-year-old believes that he created thousands of jobs at "MSDNC and Fake News CNN", describing Sag-Aftra's attempts to discipline him as a "blatant attempt at free media attention to distract from your dismal record as a union".
Trump wrote: "Your organisation has done little for its members, and nothing for me, besides collecting dues and promoting dangerous unAmerican policies and ideas – as evident by your massive unemployment rates and lawsuits from celebrated actors, who even recorded a video asking, 'Why isn't the union fighting for me?'"
He signed off the letter: "I no longer wish to be associated with your union. As such, this letter is to inform you of my immediate resignation from Sag-Aftra.
"You have done nothing for me."
Sag-Aftra responded and said: "Thank you."
Home Alone 2 director, Chris Columbus, claimed that Trump "bullied" his way into the sequel in November. Then-owner of the Plaza hotel, Trump explained that filming could only commence in the hotel so long as he could make an appearance.
Columbus had originally planned to have the scene cut out from the film, but the positive reaction from test audiences convinced him otherwise.
"People cheered when Trump showed up on-screen," Columbus recalled as quoted by Huffington Post. "So I said to my editor, 'Leave him in the movie. It's a moment for the audience'."
"But he did bully his way into the movie," Columbus added.
Home Alone 2 is just one of many cameo appearances Trump has made in films, featuring in other movies including Sex And The City whilst receiving a Razzie for Worst Supporting Actor in Ghosts Can't Do It.
Source: Huffington Post