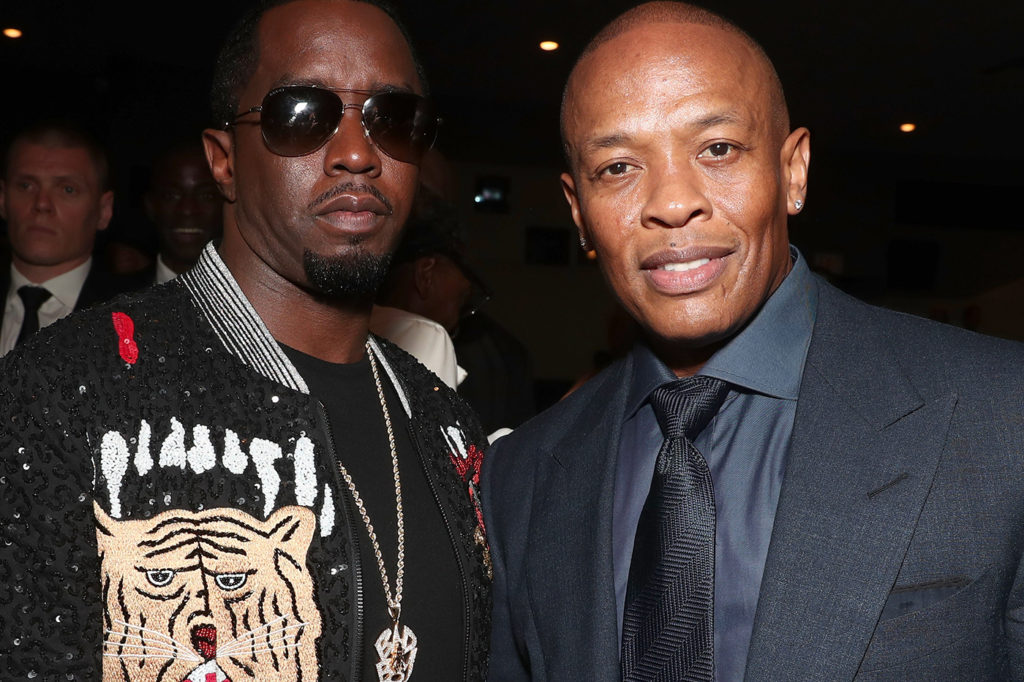 As the industry discusses the recent VERZUZ battle between Fat Joe and Ja Rule, Diddy has thrown his name into the ring with an important rule — that he goes against Dr. Dre.
In a recent Instagram comment, the Bad Boy Records founder wrote, "Only person I would do is dre." This isn't the first time Dr. Dre has been challenged to a VERZUZ battle; in July 2020, Juicy J stated that he'd like to go against the Aftermath founder and in the same month, T.I. challenged 50 Cent to bring Dre, Eminem and G-Unit Records to a matchup.
Dre has never publicly responded to the VERZUZ challenges, but there were rumors in 2020 that the Beats founder was once in contact with Timbaland and Swizz Beatz for an episode. However, due to the technical problems Teddy Riley faced during his battle against Babyface, Dre supposedly opted out.