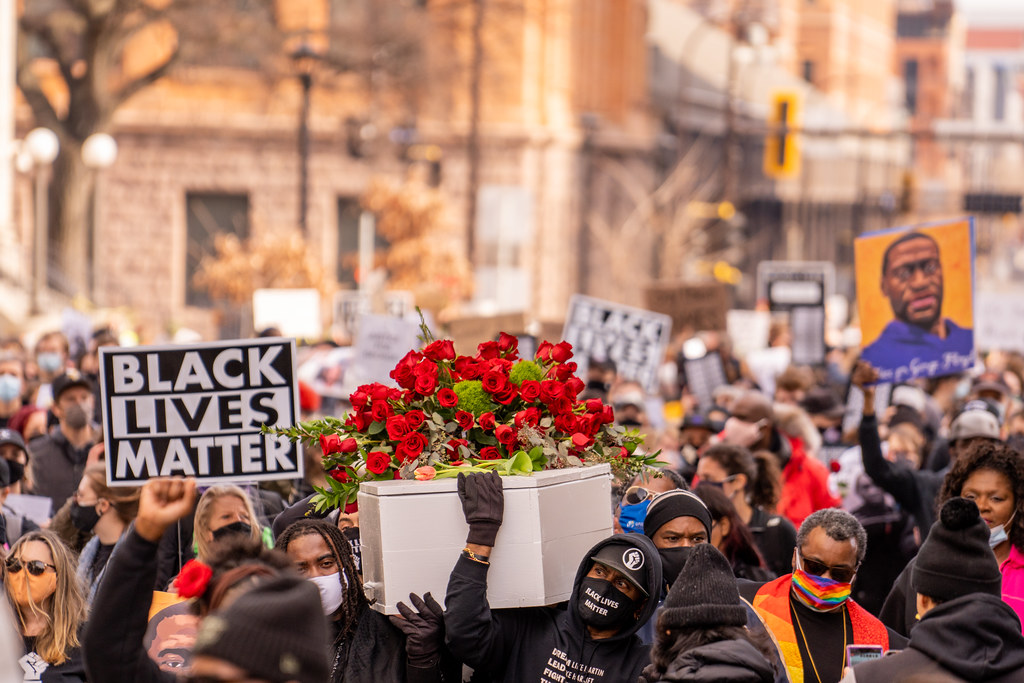 Derek Chauvin has been sentenced to 22-and-a-half years in prison for murdering George Floyd in Minneapolis last year.
In April, the former US police officer was convicted of second and third degree manslaughter and murder in an incident which reached headlines across the world.
The 45-year-old was recorded kneeling on Mr Floyd, a black man, for more than nine minutes whilst arresting him on 25th May 2020.
The victim was arrested after allegedly using a fake $20 note, he repeatedly yelled "I can't breathe" before he died as he was handcuffed and restrained.
This case has been a pivotal moment in what has sparked the Black Lives Matter movement, with worldwide protests against racial inequality and police brutality.
Speaking to Sky News, Mr Floyd's girlfriend Courteney Ross said: "I'm shocked that it wasn't a longer sentence, but it's a beginning.
"I want us to continue this fight and not give up.
"It's a little disappointing."