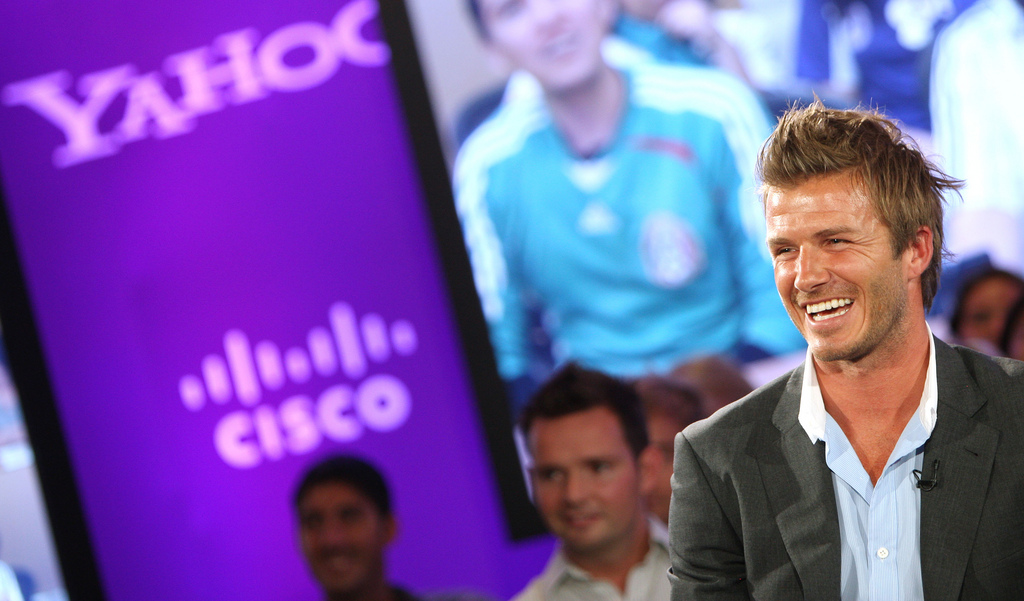 David Beckham will be among the leading cast for his very own series titled Save Our Squad which is coming to Disney+.
As per Variety via Hypebeast, the former Manchester United and Real Madrid star will be coaching a struggling grassroots team based in East London, on the football pitches where he started his youth career. Beckham's production team Studio 99, and Twenty Twenty will be collaborating as Disney commissioner Sean Doyle will be executive producer.
"It is fantastic to be making Save Our Squad with Twenty Twenty and to shine a light on the kind of grassroots football that I experienced growing up and which gave me so much at the start of my life in the game," Beckham said in a statement.
"I was so fortunate to have a long and successful playing career and now to have the opportunity to give back to these communities as a mentor is incredible. Developing and nurturing young talent is so important in the game and it is great to be working with Disney+ on this project."
Doyle states, "This is a fantastic opportunity to show the importance and impact of grassroots football in communities in the U.K. The series will be exciting, dramatic, uplifting and full of heart and courage – everything David had in his own playing days."
The news follows Beckham's involvement in the production of docuseries that focuses on the battle between adidas and Puma in the sneaker world titled World War Shoe. The show highlights the family feud between founders and brothers Adi and Rudolf "Rudi" Dassler.
Source: Variety via Hypebeast