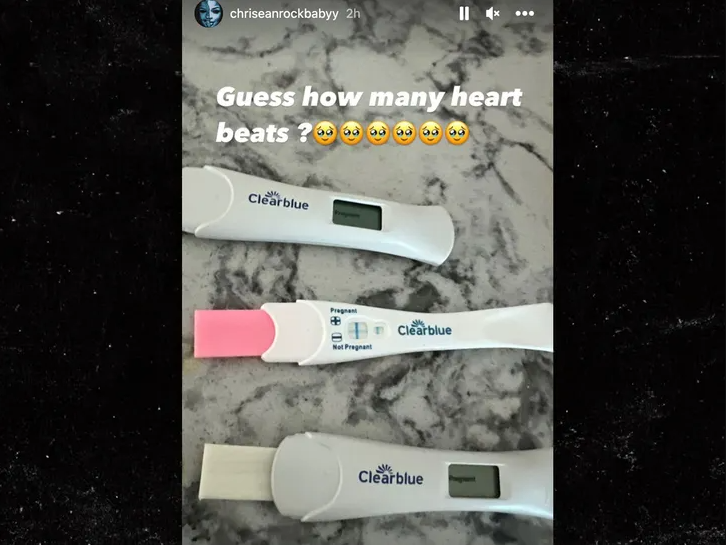 On Friday, Chrisean Rock made her pregnancy announcement, marking the latest development in their troubled relationship.
Rock shared the good news on social media by uploading a photo of three positive pregnancy tests. She captioned the picture, "Guess how many heart beats."
Hours later, Blueface responded to the announcement via Twitter, saying that "she's pregnant with somebody else's child."
"To answer y'all questions yes me an rock are officially done it's strictly business I tried it an clearly it wasn't giving before she announces she's pregnant with somebody else's child not mine," he wrote.
In another tweet, Blueface added, "Rock has had encounters with 10 different men in the last year until I see DNA test then it's not mine."
The news follows Blueface and Chrisean's turbulent appearance on No Jumper's Sharp Tank, when Rock, who was allegedly drinking Hennessy during the interview, was expelled from the studio following an angry outburst.
To answer y'all questions yes me an rock are officially done it's strictly business I tried it an clearly it wasn't giving before she announces…she's pregnant with somebody else's child not mine 🙏🏽

— blueface (@bluefacebleedem) January 21, 2023