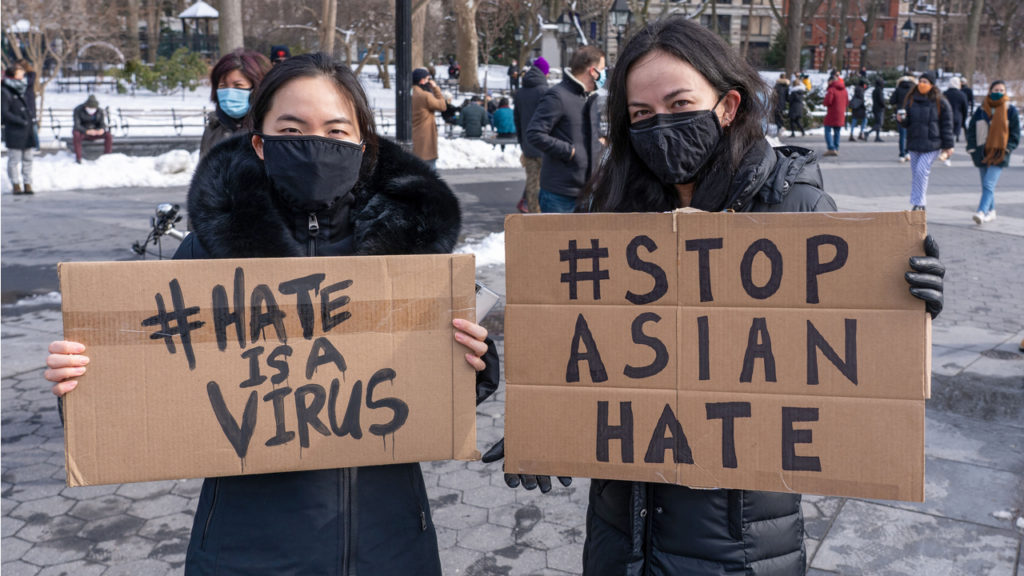 The Atlanta-area spas shootings which saw six Asian women killed and eight total deaths earlier this week were part of a recent rise in anti-Asian violence which has prompted the #StopAsianHate trend which celebrities are supporting.
Gemma Chan, Margaret Cho, Lin-Manuel Miranda, Shonda Rhimes, Daniel Dae Kim, George Takei and other celebrities have publicly expressed their anger against the attacks. Atlanta authorities have revealed that 21-year-old Robert Aaron Long was arrested on Tuesday night and confessed to murdering the victims.
There have been theories from the last few months that people from Asian decent are to blame for the spread of COVID-19. U.S. President Joe Biden said in an address last week there have been "vicious hate crimes against Asian-Americans who have been attacked, harassed, blamed and scapegoated," as quoted by the BBC.
Michelle and I pray for the victims, their families, everyone grieving these needless and devastating killings—and we urge meaningful action that will save lives.

— Barack Obama (@BarackObama) March 17, 2021
I'm angry. This is terrorism. This is a hate crime. Stop killing us. #StopAsianHate pic.twitter.com/rZghXp4nOQ

— Margaret Cho (@margaretcho) March 17, 2021
Thank you. This video from @nowthisnews first appeared a few weeks ago, but applies all too directly to yesterday's events in #Atlanta #StopAsianHate https://t.co/ceFLPRVq65

— Daniel Dae Kim (@danieldaekim) March 17, 2021
Whether the killer went in with intent to kill Asian women or he just happened to go to three different Asian establishments, miles apart, with intent to kill those inside doesn't change the racial nature of these murders.

— George Takei (@GeorgeTakei) March 17, 2021
Absolutely horrible. Sending love to all the loved ones of those whose lives were taken. Our nation needs to reckon with the increased threats being directed at our Asian-American brothers and sisters. https://t.co/52DCKPeDOt

— John Legend (@johnlegend) March 17, 2021
The targeting of our Asian brothers and sisters is sickening, but not surprising given the normalizing of anti-Asian hate speech in the past year. We have to #StopAsianHate, enough is enough!

— Mindy Kaling (@mindykaling) March 17, 2021
Last night was an act of pure racist hatred. This is very personal to me as a mom of a child who is both Black & Asian. But it shouldn't have to be personal to know its wrong. Speak up. Hashtags are nice but actions save lives. Standing w/ the AAPI community. #StopAsianHate pic.twitter.com/Rtx1b2AZW9

— shonda rhimes (@shondarhimes) March 17, 2021