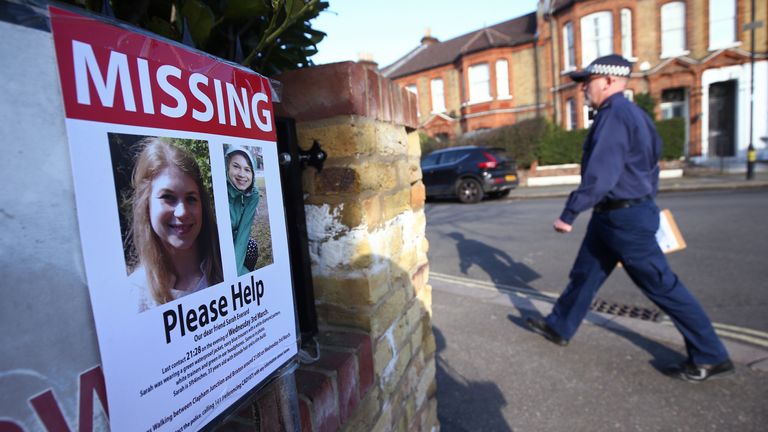 On Wednesday, London Metropolitan Police confirmed that a body discovered in woodland in Kent has been found as that of missing woman, Sarah Everard.
The 33-year-old was walking home from a friend's house in Battersea at 9pm local time last Wednesday where she was seen strolling through a main road in Clapham half an hour later. It's unknown as to whether Ms Everard made it back to her home in Brixton.
A serving Met police officer is currently in custody on suspicion of the marketing executive's kidnap and murder as New Scotland Yard, Assistant Commissioner Nick Ephgrave is quoted by the BBC saying, "As you know, on Wednesday evening detectives investigating the disappearance of Sarah Everard discovered a body secreted in woodland in Kent. The body has now been recovered and formal identification procedure has now been undertaken."
Mr Ephgrave continued to say that constant contact with Sarah's family has been established with visits from specialist officers.
"That investigation continues at a pace and we have hundreds of officers working round the clock to establish the full circumstances of Sarah's disappearance, and her murder," he said.
"I know that the public feel deeply hurt and angry and I speak on behalf of all my colleagues when I say that we too are horrified."
Searches have been conducted in Clapham, Ms Everard's last known location, along with investigations carried out at a home in Deal and the woodland in Ashford, Kent.
The met officer, who remains unnamed, has been arrested in Kent once for kidnapping Ms Everard before being rearrested for her murder.
The suspect, who is in his 40s, has also been taken to hospital following on from head injuries suffered alone in his cell. The man who works in the Parliamentary and Diplomatic Protection Command of the Met was treated, discharged and returned to the police station, remaining in custody as the magistrates accepted an application for his detention sentence to be extended.
Another perpetrator in the murder of Ms Everard is a woman, in her 30s, who was jailed with suspicion of helping an offender, has been released on bail until this time next month.
The case has raised fear among women in the UK with concerns for their own safety in a debate regarding violence by men.
A Reclaim These Streets vigil in Clapham had been planned for this weekend but this has not been permitted by the Met due to national coronavirus rules. Organisers of the meeting are going to the High Court to challenge police, who said that the gatherings would be "unlawful".
Source: BBC