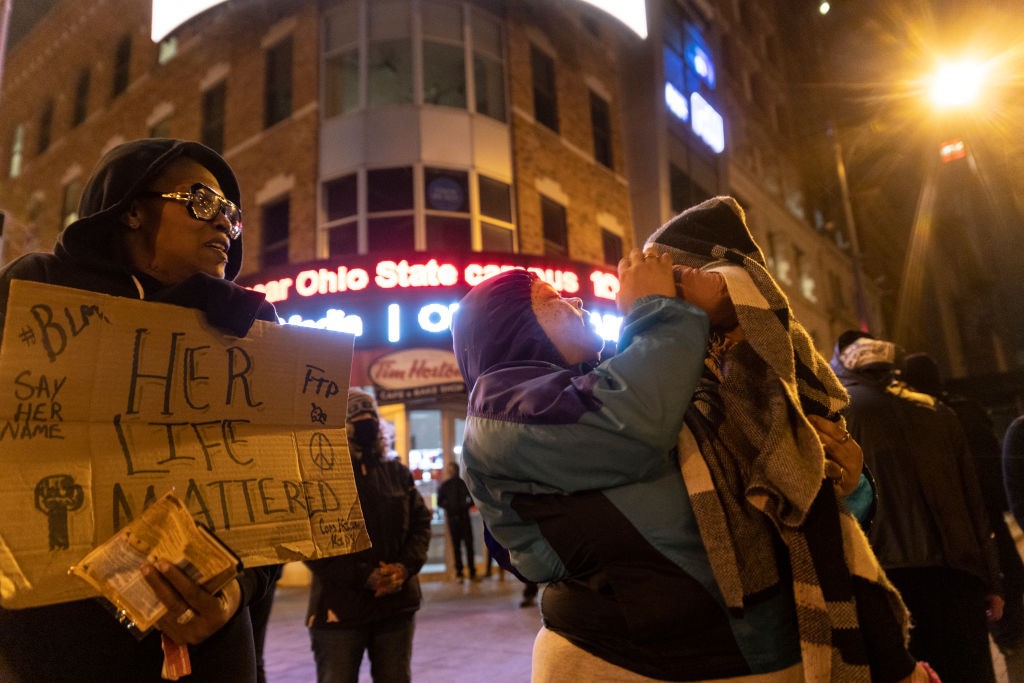 An officer from Ohio police fatally shot a black girl identified as Makiyah Bryant in the state capital of Columbus on Tuesday afternoon.
The New York Times reports via Complex that the shooting occurred at 4:45pm local time, minutes after ex-police officer Derek Chauvin pleaded guilty of murdering 46-year-old black man George Floyd.
The attorney representing Floyd's family, Ben Crump, insisted that the fight for racial injustice is not over in a Twitter post having learnt of Makiyah's death.
As we breathed a collective sigh of relief today, a community in Columbus felt the sting of another police shooting as @ColumbusPolice killed an unarmed 15yo Black girl named Makiyah Bryant. Another child lost! Another hashtag. ✊🏾🙏🏾#JusticeForMakiyahBryant https://t.co/9ssR5gfqm5

— Ben Crump (@AttorneyCrump) April 21, 2021
Makiyah's aunt, Hazel Bryant, spoke to the Daily Beast saying that her niece had been shot at the foster home she was living in. Bryant stated that the situation sparked when a group of adult women went to the residence confronting the teenager. There are mixed reports on the age of the girl either 15 or 16.
Hazel said that Makiyah had armed herself with a knife for self-defence after the teen called the police along with asking relatives for help.
Bryant states that her niece had already dropped the knife after she had fended off an attack on her front garden. It was at this point that officers shot Makiyah four times.
murder , police brutality , shooting //

this is makiyah bryant's aunt. makiyah was only 15 YEARS OLD and she was shot 4 times and murdered by police for having a knife after she called them to protect her. #MakiyahBryant #SayHerName pic.twitter.com/I2o6AlyQun

— clay (@DREAMKlNNlE) April 21, 2021
"The police are going to lie. I'm so thankful that someone from the family was actually on the scene," Bryant said as quoted by Complex.
"The police are going to lie. The police are going to cover up for themselves. They don't care. At this point, I feel like they're just out to kill Black people. They're not here to protect and serve. That isn't happening. That's been over a long time ago. They're not here to protect and serve. They're here to kill Black folks."
After hearing of the news, demonstrators protested outside Columbus police headquarters chanting the name of Makiyah Bryant.
NOW: A family member said 15-year-old Makiyah Bryant was shot and killed by police.

Protesters continuing to gather outside of the scene on Legion Lane.

Mayor Ginther said body-cam footage is being reviewed. @wsyx6 @fox28columbus pic.twitter.com/zxzJCcMpvd

— Kalea Gunderson (@KaleaGunderson) April 21, 2021
HAPPENING NOW: Protesters outside of Columbus police headquarters are chanting the name of Makiyah Bryant, whose family says she was the teenager shot and killed in today's officer-involved shooting on Legion Lane. pic.twitter.com/zWAzU30bSl

— Dan Pearlman (@danpearlman) April 21, 2021
Source: Complex