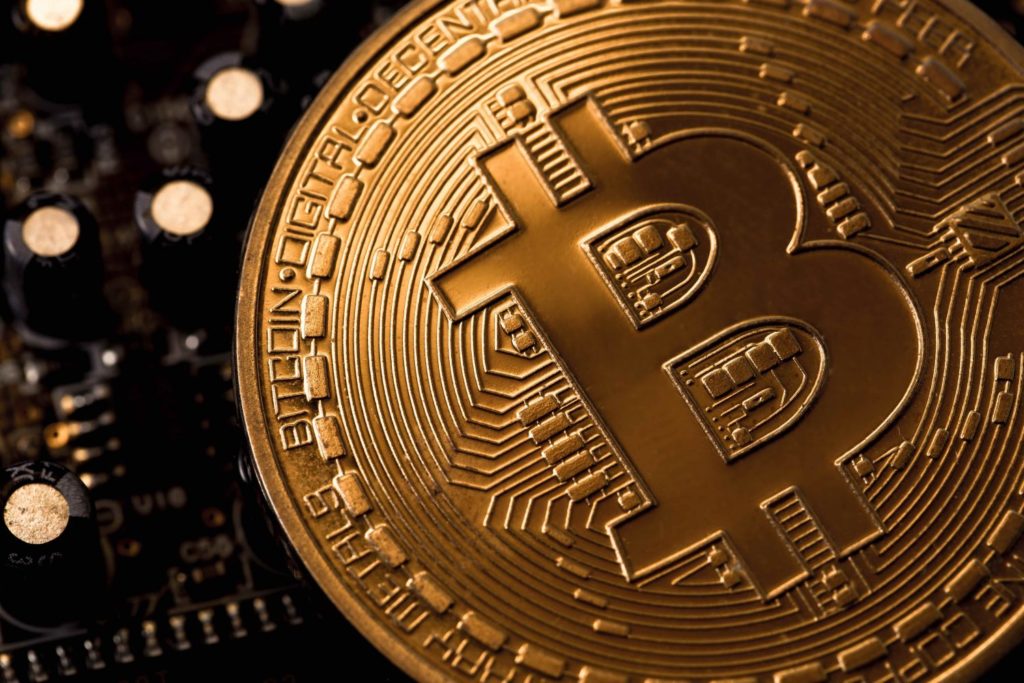 It was another monumental feat for bitcoin on Wednesday as the virtual currently exceeded the $50,000 [€41,450] mark even with analysts suggesting that the sustainability of these values amid elevated volatility.
Now marketed at a record $52,577.50 [€43,587.56], the world's biggest online currency has a market capitalisation of over $900 billion [€746 billion], with renowned companies including Tesla, Mastercard and BNY Mellon investing in bitcoin, which had increased by 6.3% at $52,233 [€43,295].
However, critics claim that we're a long way from seeing bitcoin become a widely used form of payment even when considering how popular it has become in the mainstream space.
"Bitcoin presently is not an efficient manner for high-volume transacting, and it is certainly not a store of value as its price volatility at 80% is a dozen times higher than the euro and sevenfold of the Russian rouble," said Harley Bassman, managing partner at Simplify Asset Management as quoted by Reuters.
"That said, it is a perfectly legitimate speculative asset, quite similar to Dutch tulips in 1636. Will it meet the same fate? That is unclear. As such, size your risk appropriately."
Considered to be one of the first recorded asset bubbles in history, Dutch tulips skyrocketed to high levels before its rapid collapse in 1637.
Since last March, bitcoin has increased eightfold, tallying over $700 billion [€580 billion] in market value in the last five months.
With a $11 billion [€9.1 billion] total flow from established investors, JP Morgan have still pondered at the "magnitude" of this significant rise.
According to JP Morgan, stockholders are now starting to charge a premium on bitcoin for new entrants into the market after its limited supply was based on "miners" producing a limited number of new coins.
"Bitcoin will be very volatile for a very long period of time, but with what's occurring with central banks, its attraction is based on macroeconomics," said Pat LaVeccchia, co-chairman, and chief executive officer at broker-dealer Oasis Pro Markets.
"As I look at news that Morgan Stanley, Paul Tudor Jones, and Stanley Druckenmiller, who couldn't be more traditional, are all exploring or investing in bitcoin from a diversification standpoint, then it seems bitcoin is here to stay even if it drops back to $30,000 [€24,806] or $20,000 [€16,577]," he added.
Despite these concerns, there have been open supporters of bitcoin including BlackRock's chief of global fixed income, Rick Rieder, who announced to CNN that he has begun "dabbling a bit" into the currency as the world's largest asset manager.
Founder and Managing Partner of hedge fund SkyBridge Capital and the Donald Trump administration's former communications manager told CNN on Wednesday that he predicts bitcoin to reach $100,000 [€82,856] per unit by the end of 2021, referring to supply and demand. SkyBridge is also invested in bitcoin.
Blockchain data provider Glassnode stated that less than 4 million bitcoins are available for future market entrants, including the likes of PayPal, as a substantial 78% of issued bitcoins are not to be seen or held with next to no intent of being sold.
JP Morgan analysts also noted that unless it stops rapid swings in price swiftly, Bitcoin shares won't be sustainable, describing the currency's emergence last month as digital gold.
"Bitcoin, at current market prices, has already more than doubled relative to gold in risk capital terms,", they claimed, noting its three-month volatility, at 87% compared to 16% for gold.
Source: Reuters