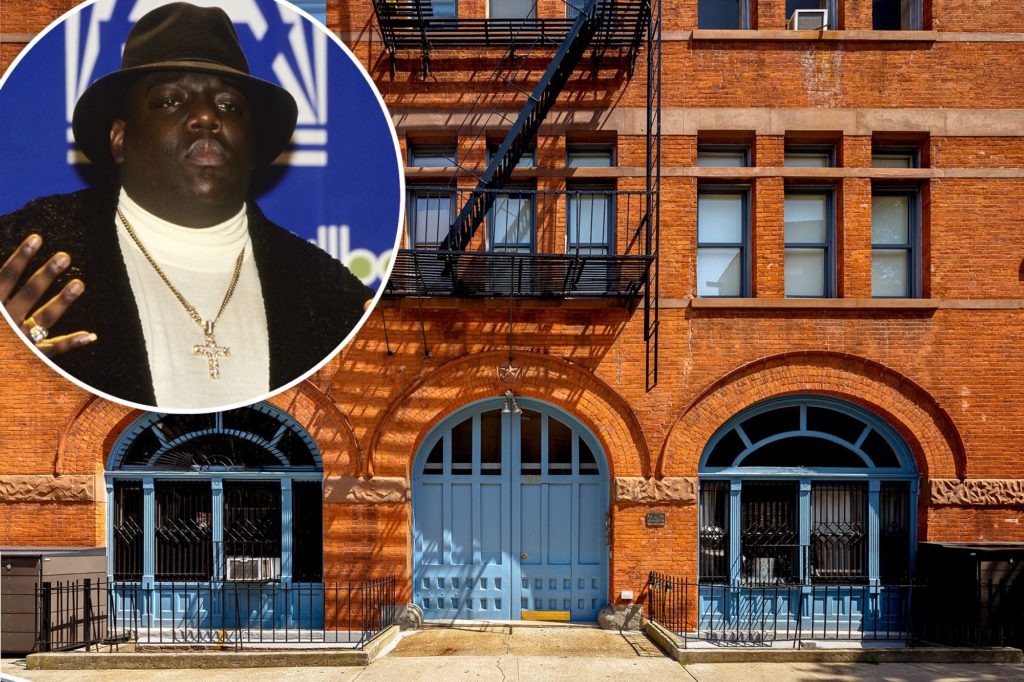 The Notorious B.I.G.'s former residence is on the market — and it's going for a whole lot of Benjamins. According to The New York Post, the Bad Boy rapper's old Brooklyn apartment is up for sale for $1.7 million.
Biggie owned the apartment in 1994 — the same year he released his classic debut album Ready to Die — and lived there with his wife, Faith Evans, and her daughter, Chyna Tahjere Griffin. The home was featured in the 2017 A&E documentary Biggie: The Life of Notorious B.I.G.
Located in Brooklyn's Fort Greene neighborhood, the two-bedroom, two-bathroom apartment is just blocks away from Christopher "Notorious B.I.G." Wallace Way, the Clinton Hill street named after the late rap legend.
 

 

 

Dit bericht bekijken op Instagram