After holding the title for seven years, New York City has lost its position as the city with the most billionaires to Beijing.
Beijing has a total of 100 billionaires to New York City's 99 with TikTok founder Zhang Yiming leading the way with $35.6 million net worth. China's capital also gained 33 billionaires from last year.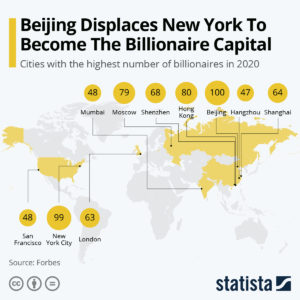 Although Beijing has the most billionaires, their combined wealth stands at $484.3 billion compared to NYC's total of $560.5 billion as Hong Kong is in third place with 80 billionaires.
Source: Hypebeast