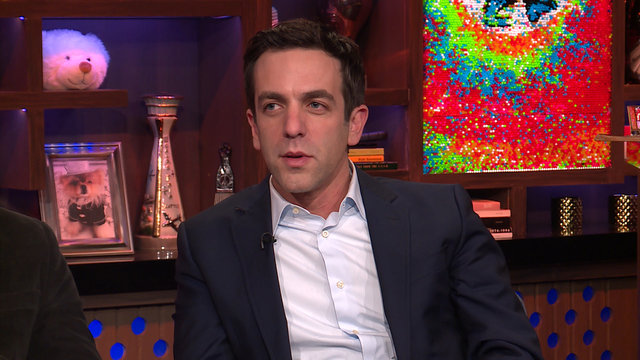 The present chance of The Office returning in some form has been discussed by B.J. Novak, who is now on the promotional trail for his feature-length directorial debut Vengeance.
In a recent interview with Deadline's Crew Call podcast, Novak—who wrote, directed, and stars in the aforementioned Vengeance—was questioned about what it would take "for a reboot" of the cherished Americanization of the Ricky Gervais and Stephen Merchant BBC comedy to take place. He was specifically questioned about whether producer and director Greg Daniels made the final choice.
"I think, I don't know contractually but I know spiritually, it's a Greg Daniels thing. Pure Greg Daniels," Novak said. "I think everyone knows that he is the person who controls the rights to The Office—spiritually, creatively, the American Office. Again, I don't know the law of it but we all know that it's a Greg Daniels question."
When asked whether it was still feasible to get everyone back together for a new installment of The Office, Novak said that it was not. Instead, he suggested that any such motivation for returning to the show's setting should be entirely creative and unmotivated by money. Novak argued that this strategy would respect the show's original aim.
"Definitely you wouldn't get everyone back together. I mean, that ship, I'm sure, has sailed," Novak, who was a writer on the NBC hit and also starred as Ryan Howard, said. "I think it's more about, is there anything to mine creatively that's fresh? I just think it needs to be approached as an artistic decision not as a financial decision. And I worry that there's so much financial pressure, understandably, to mine this precious metal in the ground called The Office reboot or spinoff or whatever. I worry because The Office originally was done for the opposite of money."