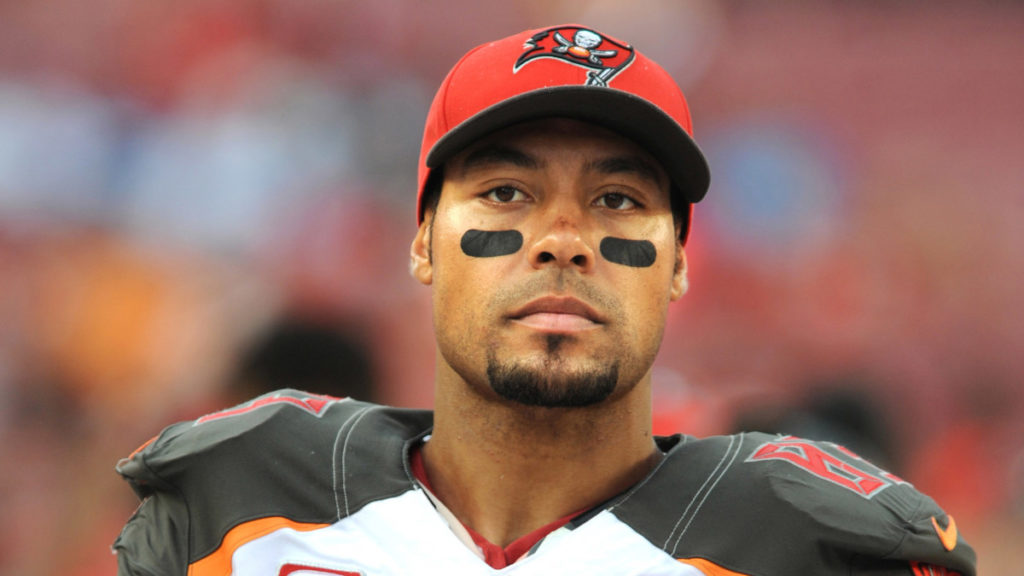 Law enforcement has revealed that Vincent Jackson's alcohol addiction appears to have had a factor in the ex-NFL star's death.
Speaking to the MJ Morning Show as quoted by TMZ, Sheriff Chad Chronister of the Hillsborough Sheriff's Office in Florida recorded from Jackson's autopsy that, "We got the autopsy report that will be released today showed, unfortunately, he suffered from chronic alcoholism. Just tragic!"
Officials are still waiting on the toxicology report before revealing Jackson's official cause of death according to Sheriff Chronister whilst noting that the 38-year-old had "long-standing health conditions that contributed to his passing because of some alcohol abuse."
A housekeeper working at the Homewood Suites hotel in Brandon, Florida found the 38-year-old on Monday.
Jackson's death came as a huge surprise to the community as a popular figure who was loved by family, friends and law enforcement as well as having made $70m [€58.1m] over the course of his NFL career.
Sheriff Chronister revealed the reason as to why he was alone in his hotel room:
"Well this is true speculation but what the family is telling me is that he suffered from CTE. They believe he had a lot of concussion problems and when you suffer from that, you're not yourself."
Sheriff Chronister continued via TMZ, "[The family believes] wholeheartedly all of these actions are the result of what he suffered while he was playing in the NFL."
Jackson, who recorded 57 touchdowns during his career retired from the NFL in 2018, after 11 years in the league where he played for the San Diego Chargers from 2005 to 2011 and the Tampa Bay Buccaneers between 2012 to 2016.
Sheriff Chronister also spoke about Jackson's connection with the community:
"He would never say no! He's the person you would call 'Hey I have something we wanna do for a child in need, a family in need, a military member in need' and he was always there. I don't know how he balanced his schedule."
Source: TMZ