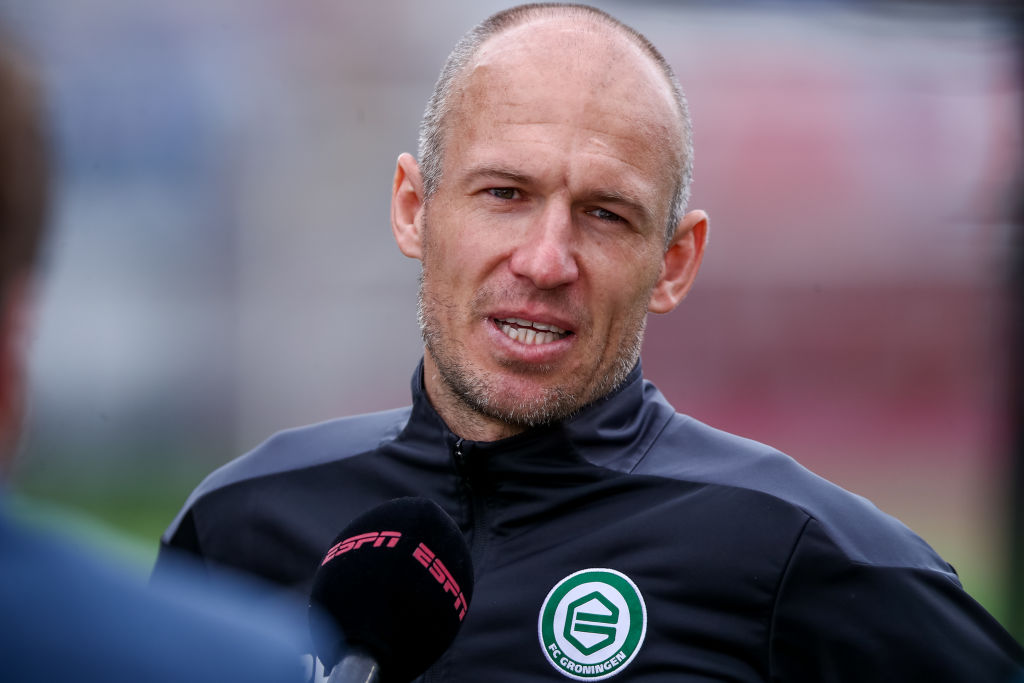 Dutch icon Arjen Robben got back to doing what he does best and that is playing football. It's been an emotional season for the 37-year-old as he made his first start for boyhood club Groningen since September.
On his second debut for the club, Robben suffered an injury and only came back from injury in April, coming off the bench against Heerenveen.
This time round, manager Danny Bujis called upon Robben and the winger failed to disappoint, providing two assists having started in Groningen's 4-0 win over Emmen.
Here is how the former Bayern Munich, Real Madrid and Chelsea star reacted in his post-match interview (see English translation below):
Een emotionele Arjen Robben na FC Emmen – FC Groningen 👑 pic.twitter.com/J9o6cGILoA

— FC Afkicken (@FCAfkicken) May 9, 2021
Robben told ESPN, quoted by Republic World: "I have come a long way, this is what I wanted. I want to help this club and I want to play football.
"If I can and succeed, then I am very happy. It has been a long and hard road. It was tough and difficult but I kept fighting. The reward has to come sometime. I had fun, like a child, and it was also important to the team today".