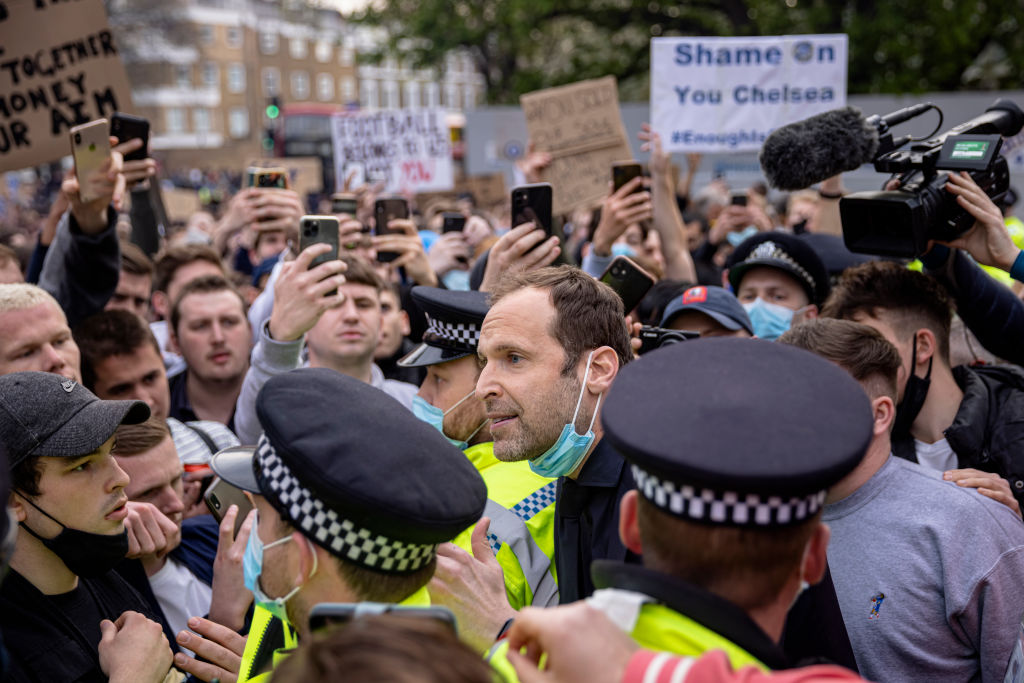 All six of the Premier League clubs involved in the European Super League have officially withdrawn from the proposed breakaway competition.
Manchester City, the first of the clubs to do so, saw Chelsea, Arsenal, Liverpool, Manchester United and Tottenham Hotspur follow suit on a dramatic day in football on Tuesday.
The Super League has announced that it will now reconsider "the most appropriate steps" to restructure the project.
There has been widespread disapproval of the potential creation of the 12-team Super League as fans, pundits and players have voiced their anger towards this idea.
Rumours of the withdrawal of English clubs first surfaced as around 1,000 Chelsea fans were protesting outside the club's Stamford Bridge stadium before Tuesday night's match against Brighton. Former Chelsea goalkeeper and the club's technical director Petr Cech pleaded with supporters at the scene.
 

 

 

View this post on Instagram

 

 
This saw reports that Chelsea were preparing documentation to withdraw from the competition. Each club has now revealed official statements confirming their resignation from the Super League.
UEFA President Aleksander Ceferin responded to this U-Turn from the six English clubs:
"They are back in the fold now and I know they have a lot to offer not just to our competitions but to the whole of the European game," Ceferin stated as quoted by the BBC."
"The important thing now is that we move on, rebuild the unity that the game enjoyed before this and move forward together."
There is nothing official from the other six clubs, Real Madrid, Barcelona, Atletico Madrid, Juventus, AC Milan and Inter, involved in potentially withdrawing from the Super League.
However, the tournament, which was only announced over 48 hours ago, is in jeopardy of going ahead after this latest news. Stay tuned…
Source: BBC