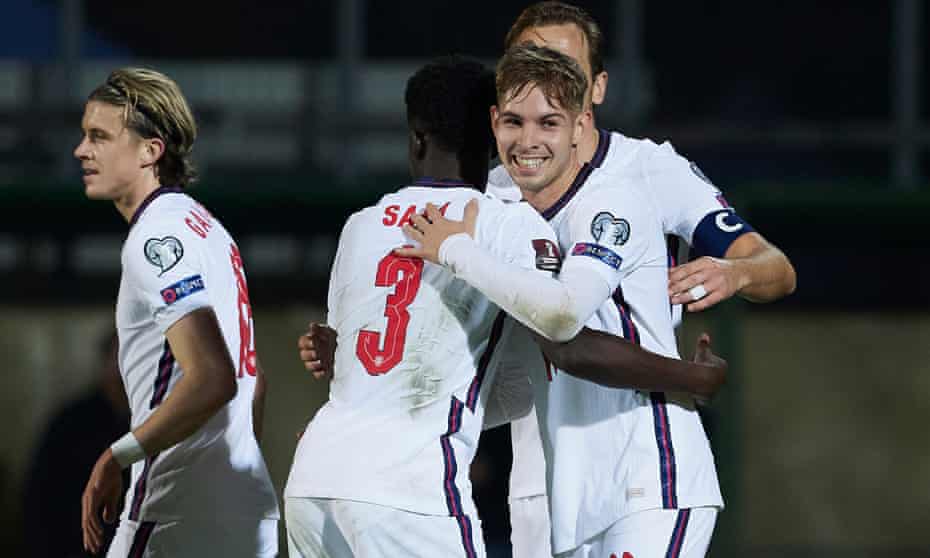 With a convincing 10-0 win against San Marino, England has clinched their spot in the 2022 World Cup.
Gareth Southgate's team ran wild in San Marino, scoring within the first six minutes through Harry Maguire.
After scoring against Albania on Friday, the Manchester United captain returned home for the second time in as many games.
Filippo Fabbri then sent the ball into his own net before Harry Kane scored four goals before halftime to make it 6-0.
At halftime, Gareth Southgate made three changes, but the tension remained high, and Emile Smith Rowe scored on his international debut after 58 minutes.
Tyrone Mings made it eight with a header before Jude Bellingham's goal was disallowed.
It didn't matter, though, as Tammy Abraham and Bukayo Saka scored to give England their first double-digit lead in a game since 1964.