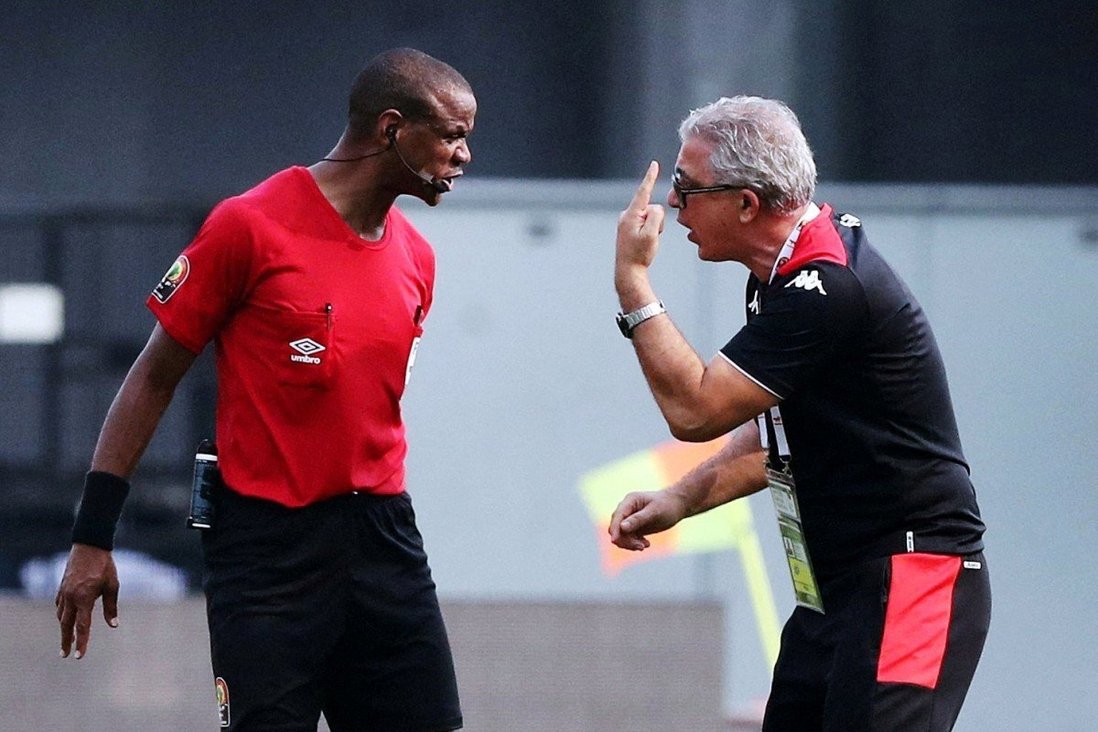 The Africa Cup of Nations match between Tunisia and Mali was simply insane.
With a slew of 1-0 victories, the tournament has gotten off to a slow start.
That was the case between Tunisia and Mali once again, but that only told half the picture.
Mali triumphed 1-0, but the game devolved into mayhem near the conclusion.
In the 85th minute, referee Janny Sikazwe attempted to blow for full-time.
He quickly realized his error, and the game was restarted.
When it did, he sent Mali's El Bilal Toure out for a dangerous tackle. Despite VAR's request that he come over for a second look, he stuck to his guns.
Then, 20 seconds before the 90 minutes were up, Sikazwe blew for full-time.
Because of the referee, the game deteriorated into anarchy.
After blowing up early TWICE and controversially sending Toure out, Sikazwe managed to upset both sets of teams.
That wasn't the end of it, though.
The news conference was stopped after the two sides had left the pitch because AFCON officials insisted that the match be completed with Sikazwe being replaced as referee by the fourth official.
Tunisia, on the other hand, refused to return to the field, knowing that if the 90 minutes were not completed, he would have grounds to appeal.
Zambian referee Janny Sikazwe ended the game between Tunisia and Mali on the 85th minute, then restarted the game and blew it again in the 89th minute.

Listen to the commentator 😂#AFCON2021 #TeamTunisia #TeamMali #SienuLa pic.twitter.com/L0BPYtIDJK

— Sheikh Tophic Abdul-Kadir Sienu (@DeSheikh1) January 12, 2022