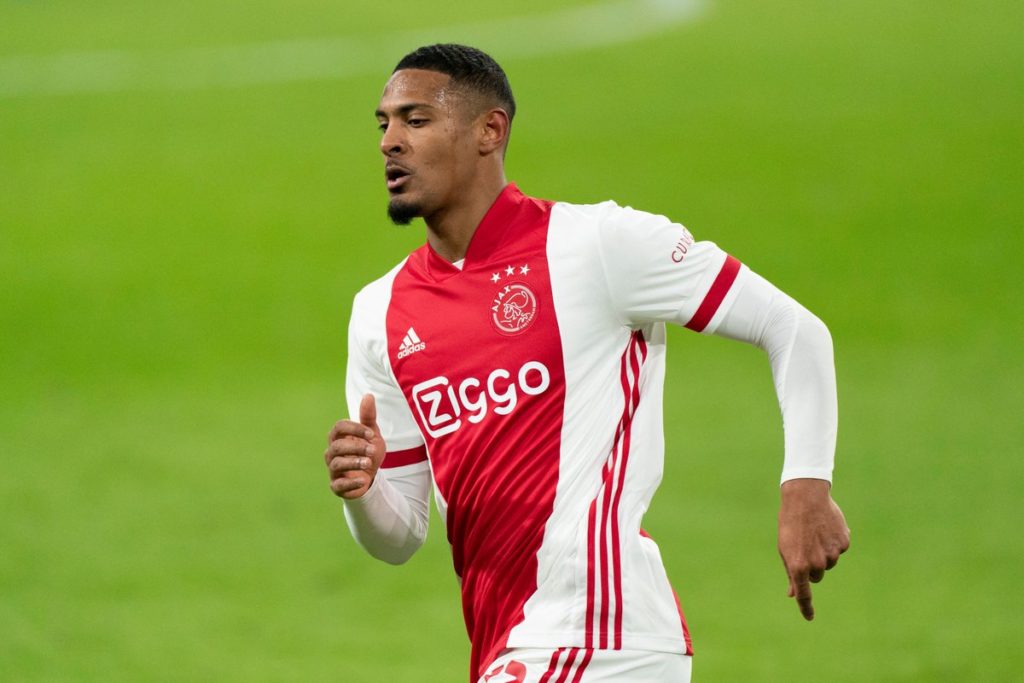 Ajax have blamed an administrative error as manager, Erik Ten Hag, said that it's "unbelievably annoying" that the Dutch champions failed to register club-record signing Sebastien Haller in their Europa League squad for the knockout stages.
The 26-year-old joined Ajax in a reported £20.2m [€23.06m] transfer from West Ham United in January.
Ajax are saying that they will investigate this mistake which means that Haller is not on the list of squad changes for the latter stages of the competition, where they face Lille in the Round of 32.
As reported by Dutch football magazine, Voetbal International via Yahoo! Sport, Ten Hag said in his latest press conference: "It's no laughing matter, of course. This is unbelievably annoying.
No pressure, Séb. 😉#CestSébastien

— AFC Ajax (@AFCAjax) January 8, 2021
"It's an administrative error. He has not been forgotten. It is indeed a thing with computers: turning a check mark on and off. Something went wrong there. He was definitely on the list."
Ten Hag added that "Of course we will pull out all the stops. It has huge consequences," when questioned whether or not this error will mean Haller won't be able to compete in the Europa League.
Since his £45m [€51.3m] move to West Ham from Eintracht Frankfurt in 2019, Haller will hope to have got off to a good start with Ajax after a tough time with the Hammers.
On Wednesday, a club spokesman told ESPN NL: "It is indeed true that Haller is not on the list of players of the Europa League.
"We are working with the KNVB and UEFA to find out where things went wrong."
Source: Yahoo! Sport – PA Media: Sport