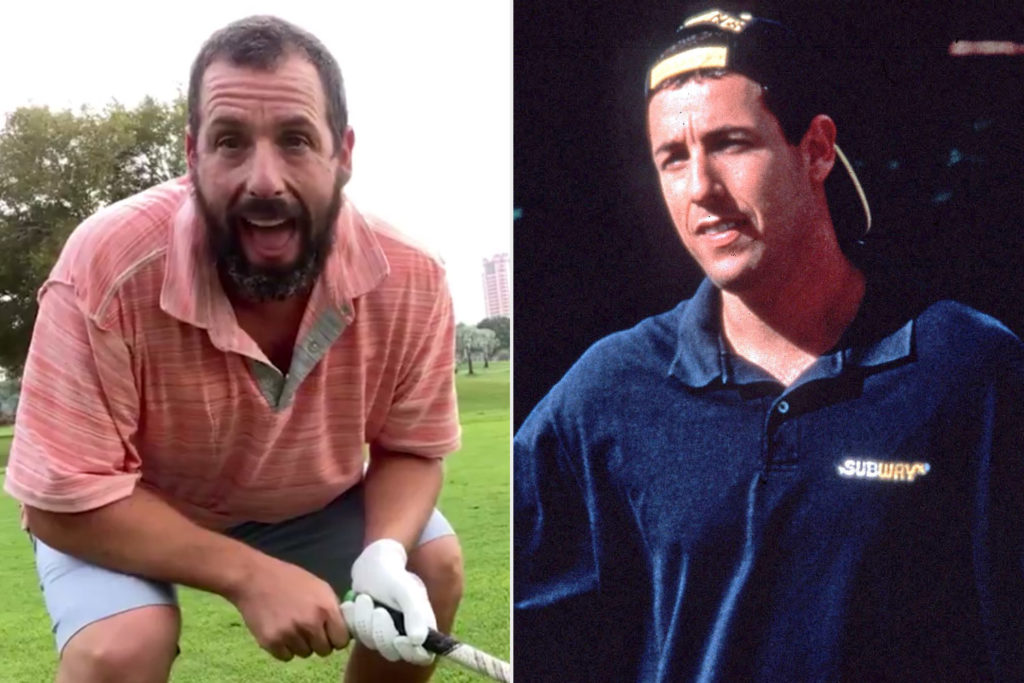 Adam Sandler has returned to the green to celebrate the 25th anniversary of Happy Gilmore. The hugely popular comedy film written by the 54-year-old and long-term collaborator Tim Herlihy tales the story of a failing ice hockey player who discovers a hidden talent for golf.
Sandler took to Twitter, posting a video of his legendary drive where he crushes the ball with his quick sharp technique. As the caption reads, "Happy loves you all! Thanks for everything," Sandler confirms that he's been leaving the slap-shot drive in the locker ever since filming the movie, dedicating the shot to his rival, Shooter McGavin.
Portraying McGavin, actor Christopher McDonald decided to show his golf skills from the comfort of his living room with a video response of his own, as he got the putter out to show that it is all about the short game.
Happy loves you all! Thanks for everything! pic.twitter.com/p1aY9JcFWh

— Adam Sandler (@AdamSandler) February 16, 2021
My response @AdamSandler pic.twitter.com/Wa4Y8lh6rJ

— Shooter McGavin (@ShooterMcGavin_) February 16, 2021
Source: Hypebeast