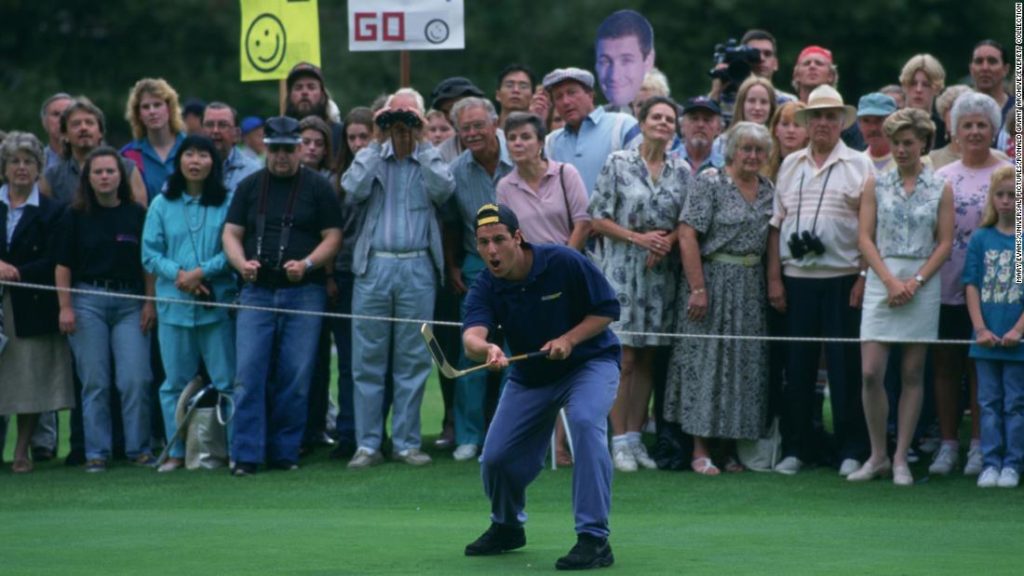 Adam Sandler has given the "greenlight" for a Happy Gilmore sequel to be produced in a recent interview with the Golf Channel.
Sandler was joined in an interview presented by Dan Patrick with fellow cast member Christopher McDonald, who played Gilmore's arch-rival Shooter McGavin in the 1996 film.
Sandler's character Happy Gilmore had picked up the golf clubs after a failing hockey career in the original film plot and following its success, fans are desperate to see a sequel with an idea of a Senior Tour discussed over the years.
As quoted by SPORF, Sandler explained more about the possibility of this idea coming to fruition saying, "That has not been discussed but it certainly has been discussed on the Internet.
"That Senior Tour idea, it would be so amazing."
Whilst a cemented proposal is yet to be formalised, the 54-year-old has certainly made his intentions for a sequel known, claiming that he would be interested in developing Gilmore's story further.
When questioned on whether he would 'greenlight' the sequel, he replied: "Yes, you can greenlight this," before quickly adding: "I don't know if we can get it in writing."
McDonald also echoed Sandler's words in backing the project: "I am double in, yes.
"I would love to do it, everybody's been screaming for it like Adam said on the Internet.
"I've just got to say it would be a complete blast, the Senior Tour with us two."
Source: SPORF