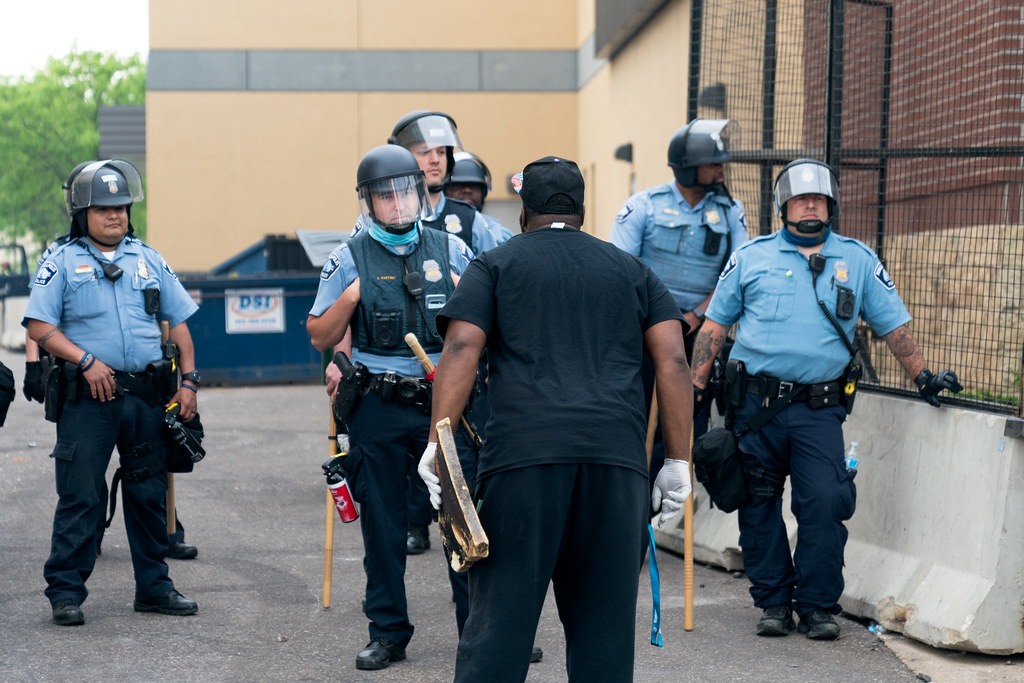 Around 40 people have been arrested north of Minneapolis in a second night of protests after a black man was shot by police.
Police responded to protesters breaking curfew and throwing objects by releasing flash grenades and tear gas.
Police confirmed that an officer thought she had pulled out her taser, instead firing a hand gun at 20-year-old Daunte Wright during a traffic halt.
The shooting comes in the midst of the much-publicised George Floyd murder trial as ex-police officer Derek Chauvin is charged with the murder of the African American man. The courtroom was just a few miles away from the scene involving Mr Wright.
On Monday, the officer who shot Mr Wright has been named as Kim Potter, 48, who has been employed by the Brooklyn Center Police for 26 years.
Mr Wright had been pulled over on Sunday due to violating traffic, he had struggled to get back into his car and the officer said as quoted by the BBC: "Holy ****, I just shot him."
Police Chief Tim Gannon said, as quoted by the BBC, that the shooting of Mr Wright was a result of "an accidental discharge".
Source: BBC