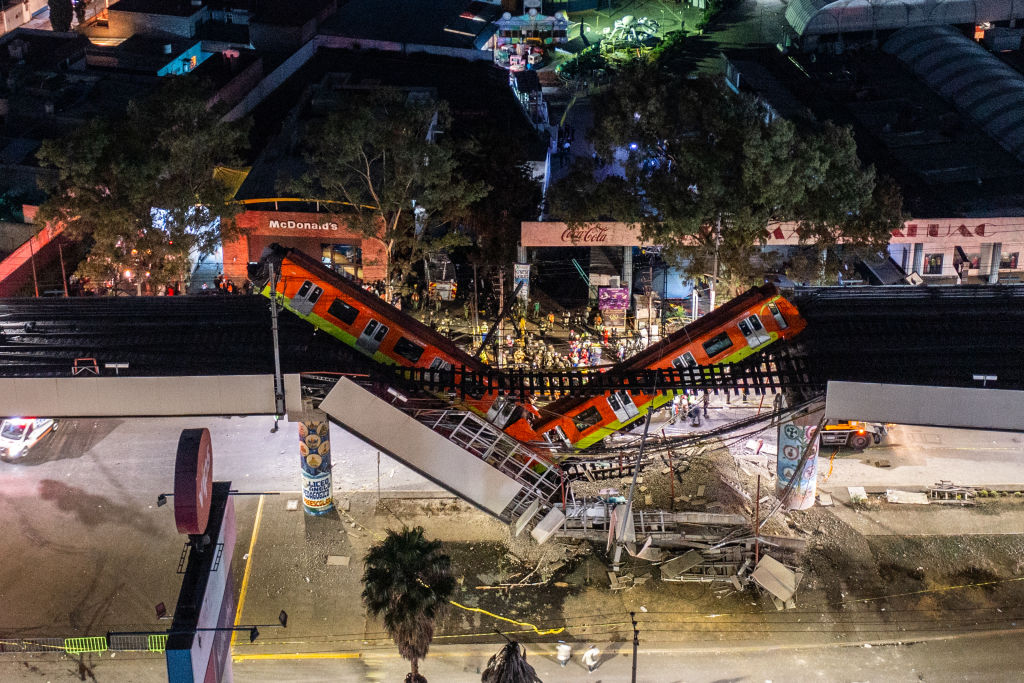 The collapse of a metro train overpassing a road in the borough of Tláhuac in Mexico City has led to the deaths of at least 23 people.
Associated Press reports via Complex that Mexico City's mayor Claudia Sheinbaum revealed that a support beam was damaged as the train crossed it, as visual content of the aftermath shows train cars hanging from the ruined overpass.
It has also been reported that were it not for a concrete median strip by a section of the road where the collapse happened, more fatalities would have occurred.
Many of the 70 injured people from the incident were transported to a nearby hospital. Seven of the 49 people who are believed to have been hospitalised as of Tuesday morning are in serious condition.
The collapse occurred on a recently constructed part of the city's network rail, there was public criticism of the subway line's design, much of this aimed at Mexico City's mayor at the time, Marcelo Ebrard.
Lo ocurrido hoy en el Metro es una terrible tragedia. Mi solidaridad a las víctimas y sus familias.Por supuesto deben investigarse causas y deslindarse responsabilidades. Me reitero a la entera disposición de las autoridades para contribuir en todo lo que sea necesario.

— Marcelo Ebrard C. (@m_ebrard) May 4, 2021
English Translation: "What happened today in the Metro is a terrible tragedy. My solidarity with the victims and their families. Of course, causes must be investigated and responsibilities defined. I reiterate myself at the entire disposal of the authorities to contribute in whatever is necessary."
Source: Complex